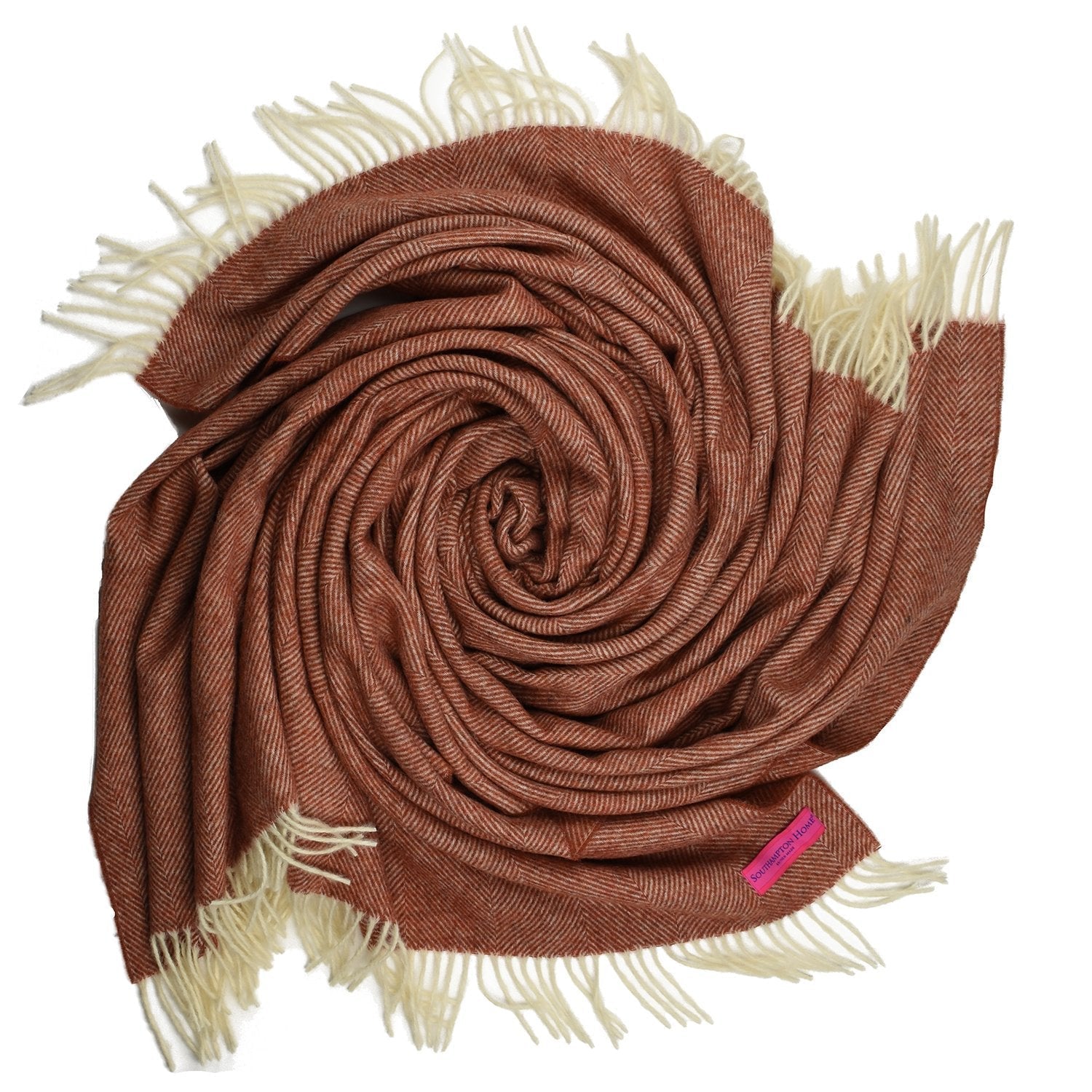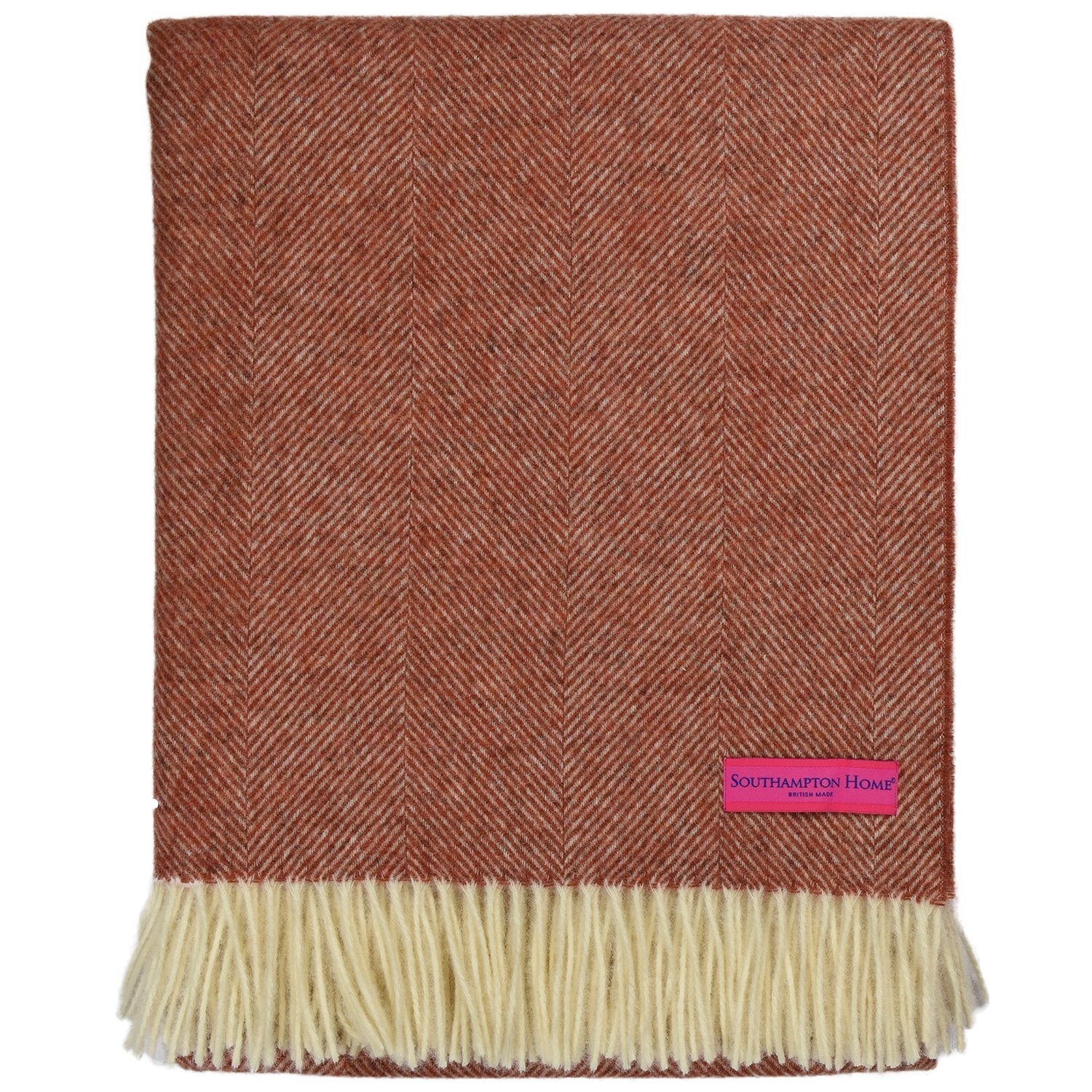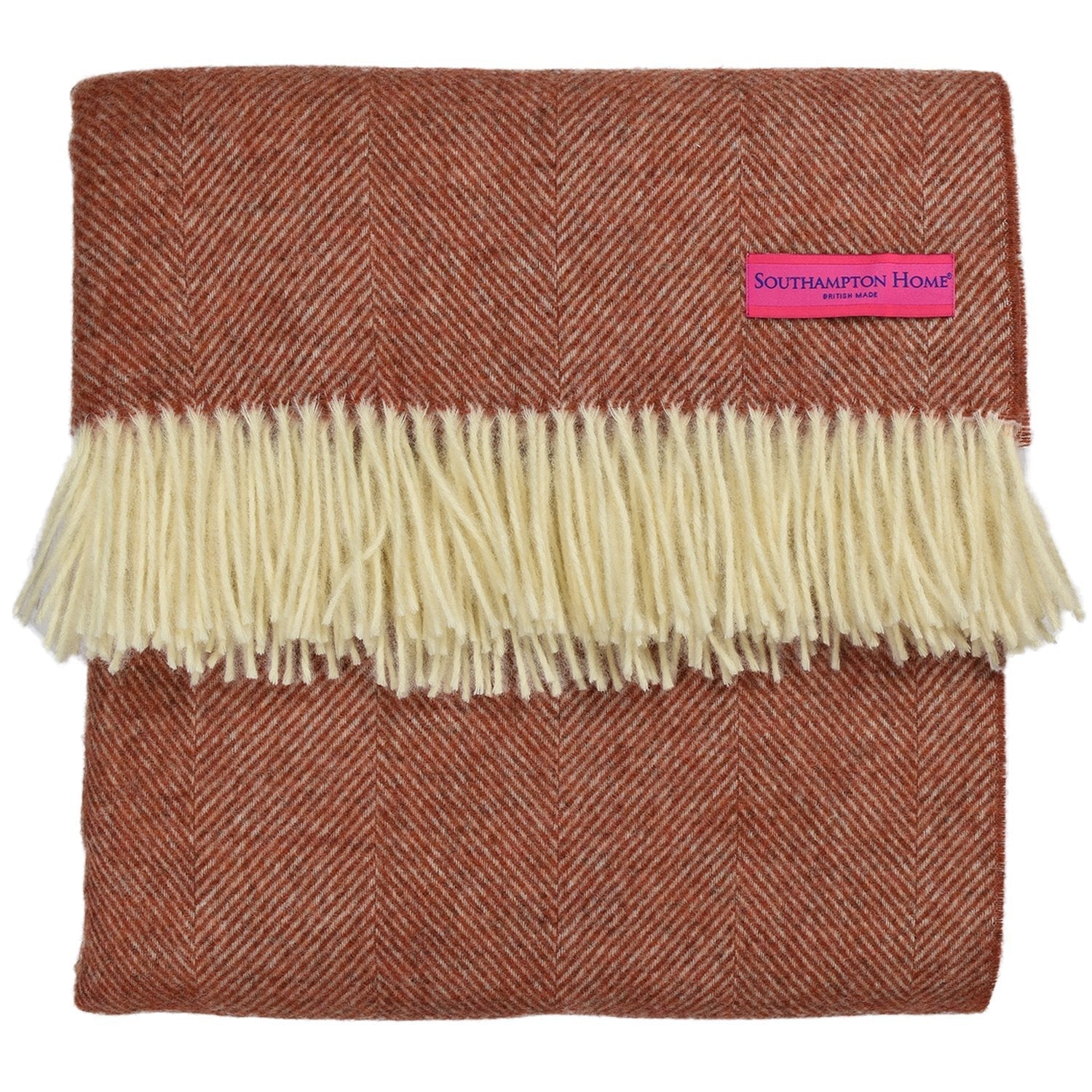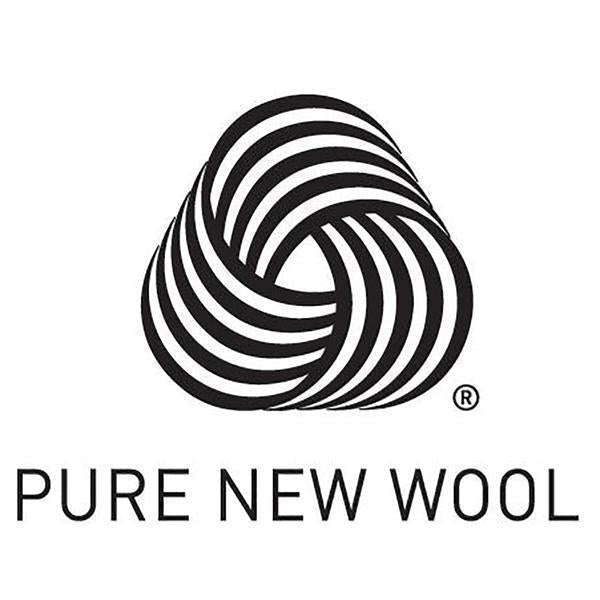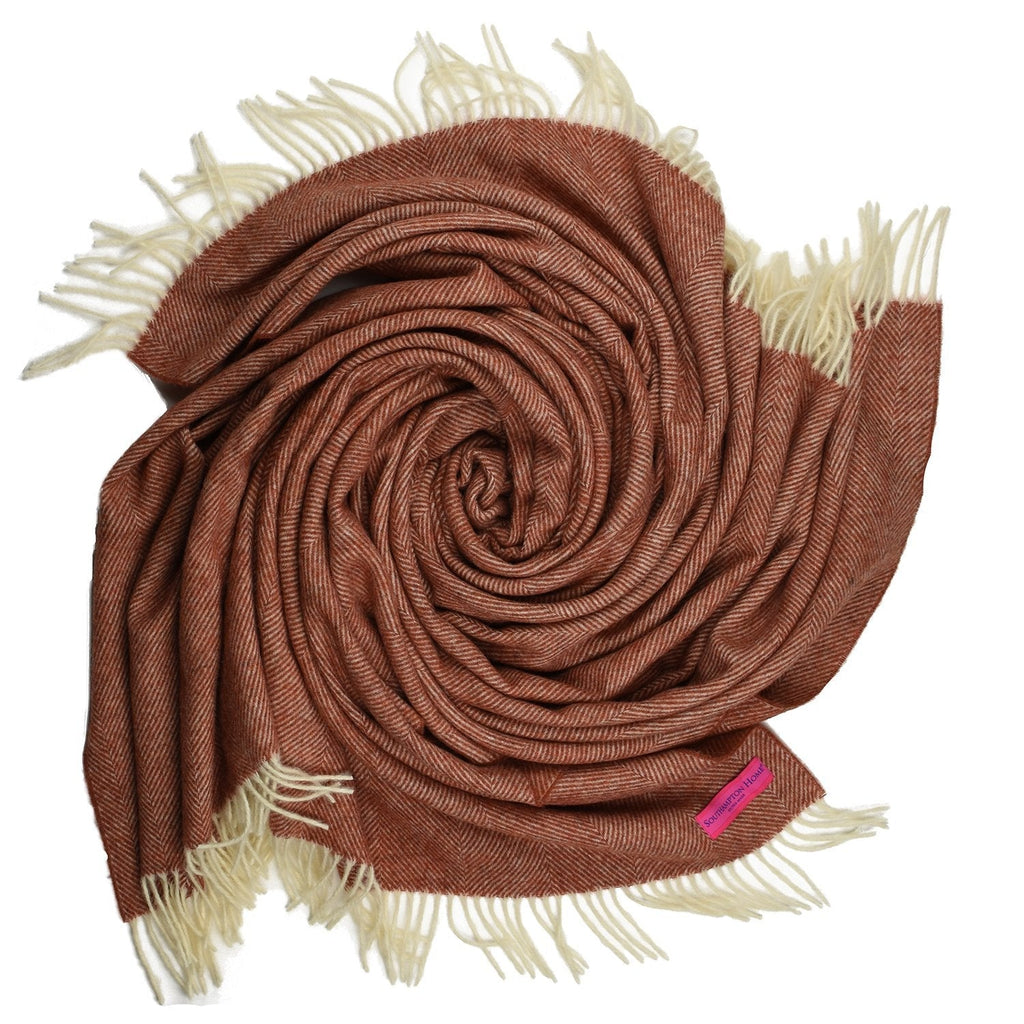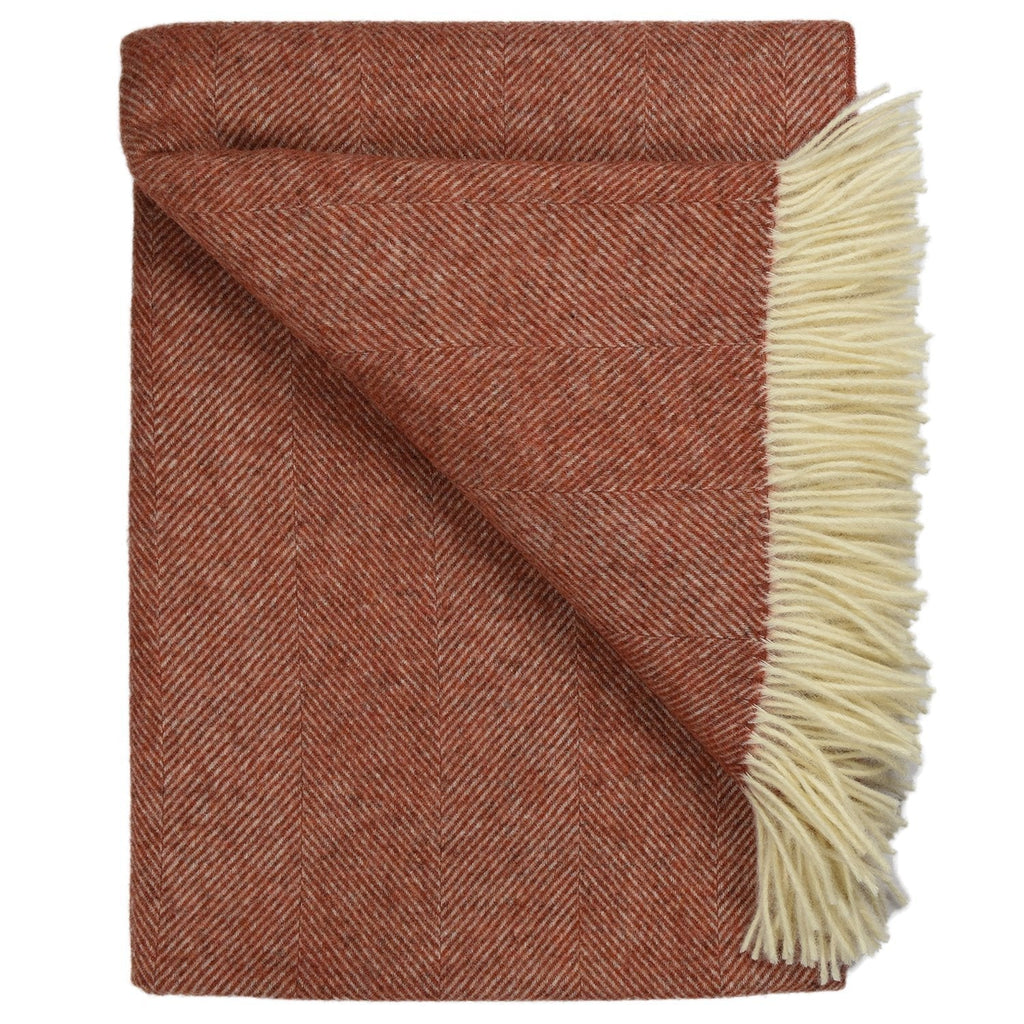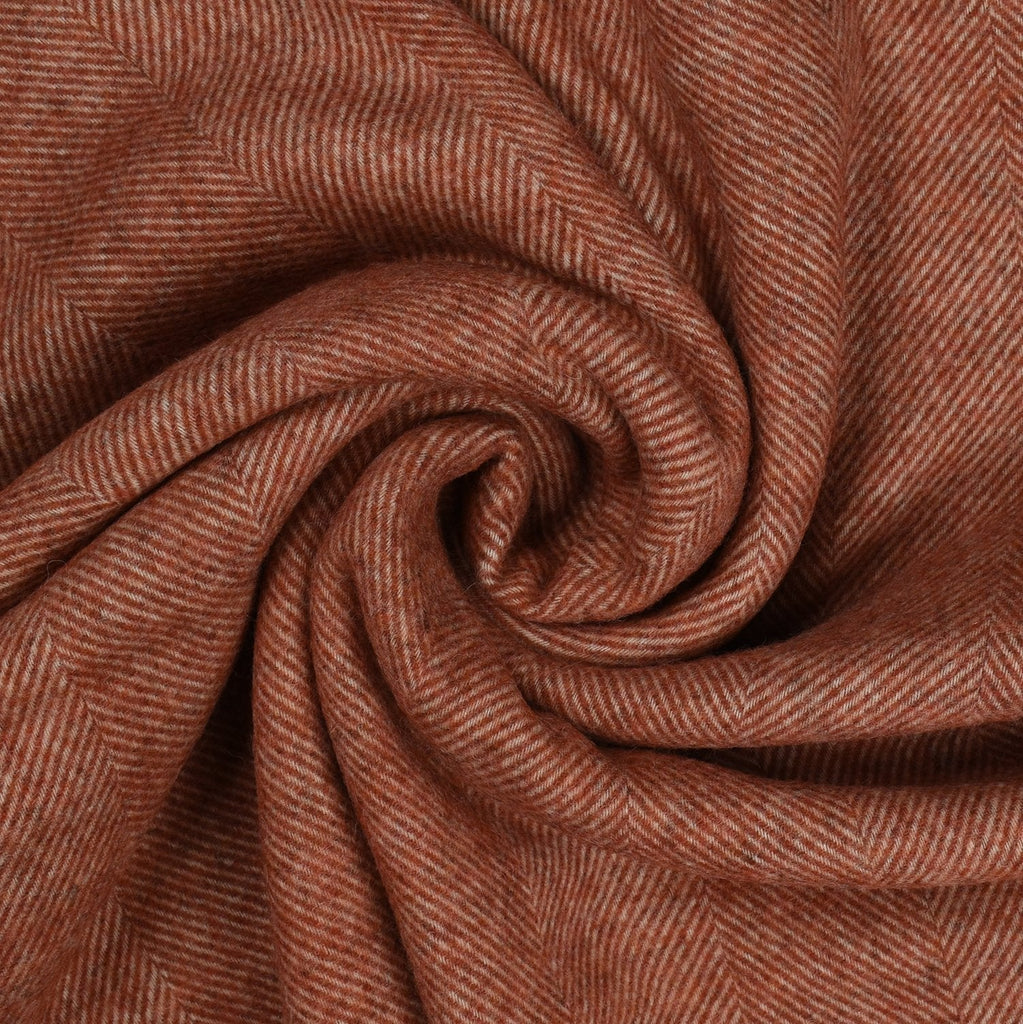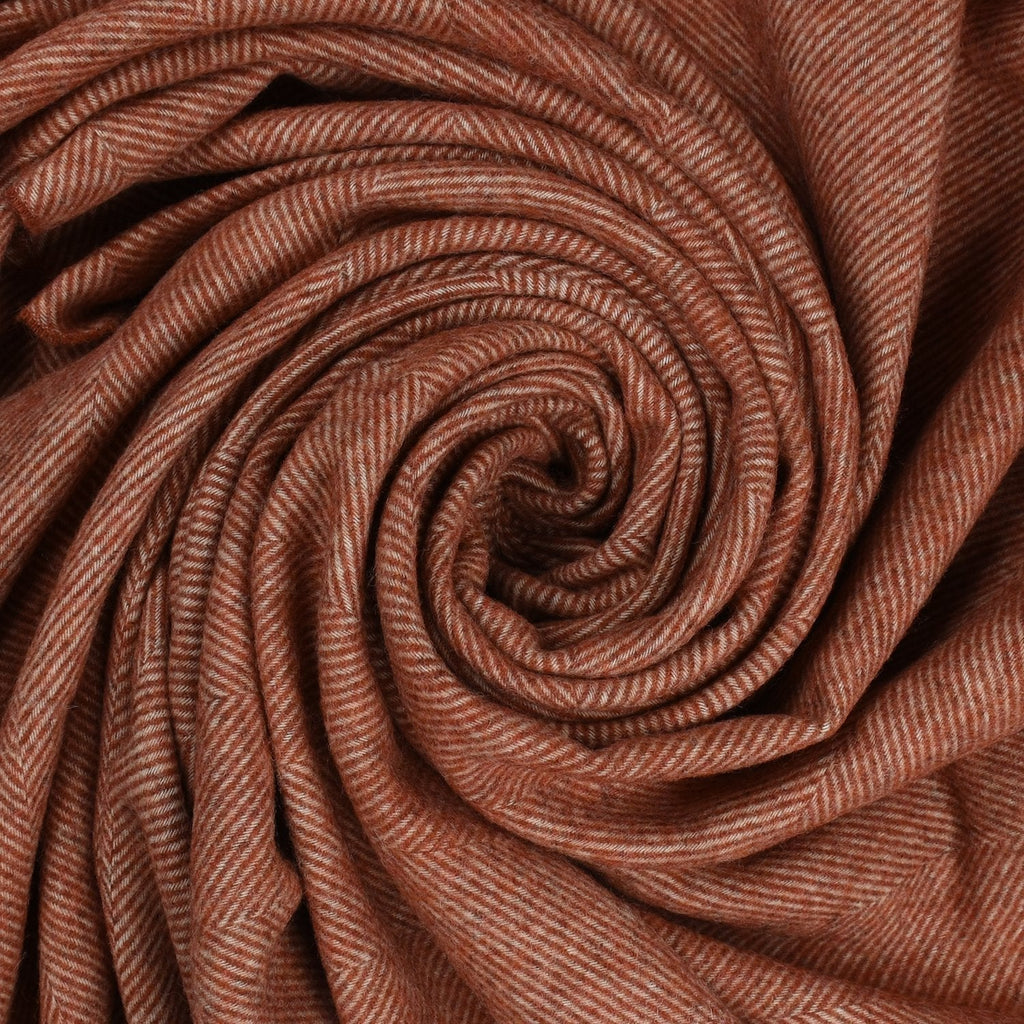 On Sale
Southampton Home Wool Herringbone Throw (Terracotta)
Southampton Home Presents a collection of 100% Pure New Wool Blankets destined to become a favorite.  The Blanket measures 55" x 72".  Perfect to snuggle up next to fire or read your favorite novel. Imported from England.
The Throws are certified by the Woolmark Company, the Global Authority on Wool. The Woolmark is one of the most renowned textile logos in the world. Created in 1964, the design represents the softness, elegance, and modernity of wool.
The value of the Woolmark brand is well established the world over in the apparel, interior textiles and home laundry sectors. When you see the Woolmark on a product it provides certification of the pure new wool content and an assurance that you are purchasing a superior product.
WRAP YOURSELF IN LUXURY. Our throws can be used in the Home, Beach, Picnic, Camping or the Car.

WOVEN IN THE BRITISH ISLES Imported from England. Throw measures 55 Inches X 72 Inches. Measurements include 3 inches of fringe on each end.

THE WORLDS FINEST WOOL: 100% New Pure Wool is Woolmark Certified as the Best Quality Wool in the World. Nothing recycled from factory floor, only first quality wool. Pure New Wool is soft but can be feel scratchy to sensitive skin. Pure New Wool is not as soft a merino wool or cashmere2

PERFECT THROW to add color to any room. Snuggle up with a good book, cozy up around the campfire, or use as an extra layer on your bed.

HEIRLOOM QUALITY A Premium Product destined to become a family heirloom. Destined to become your favorite Blanket