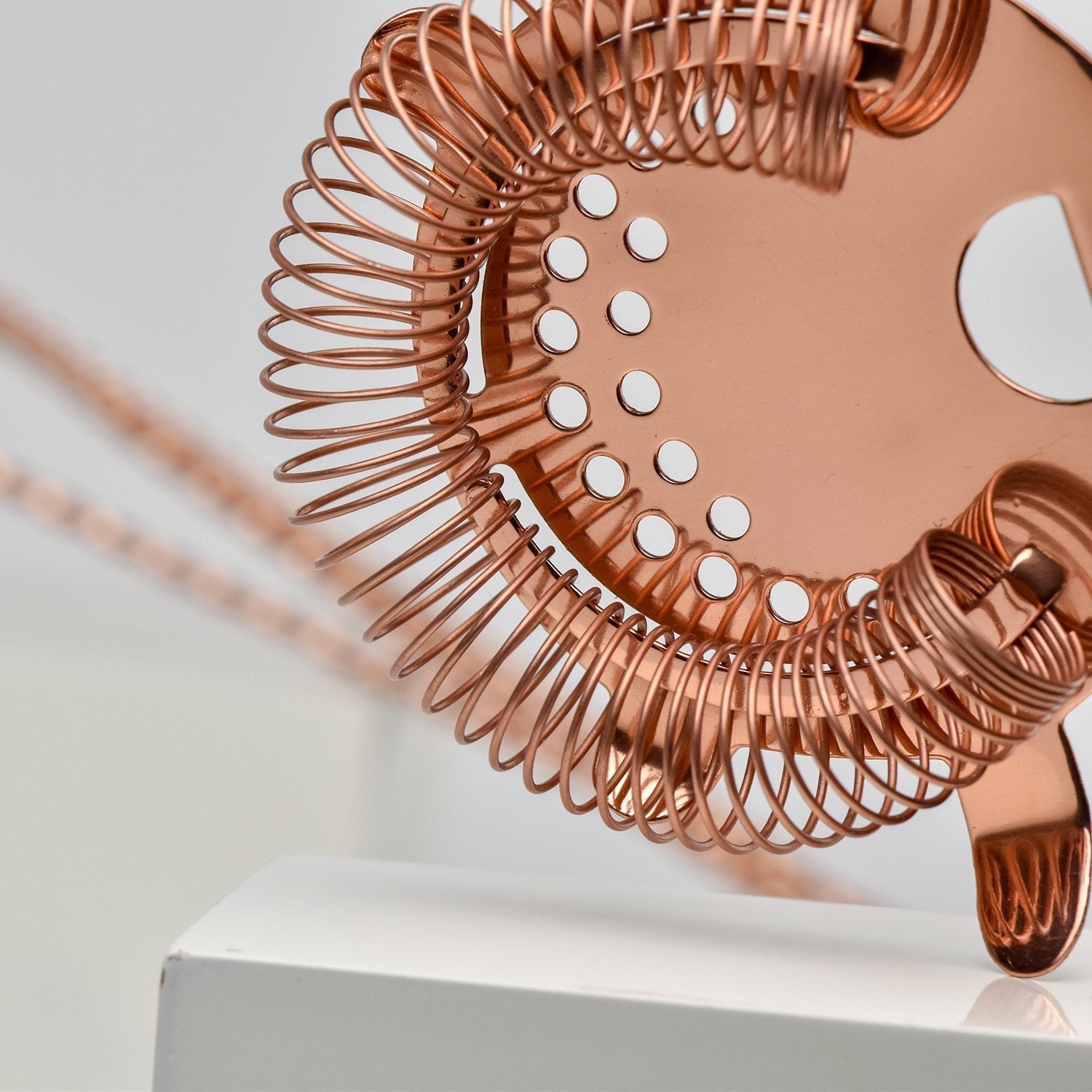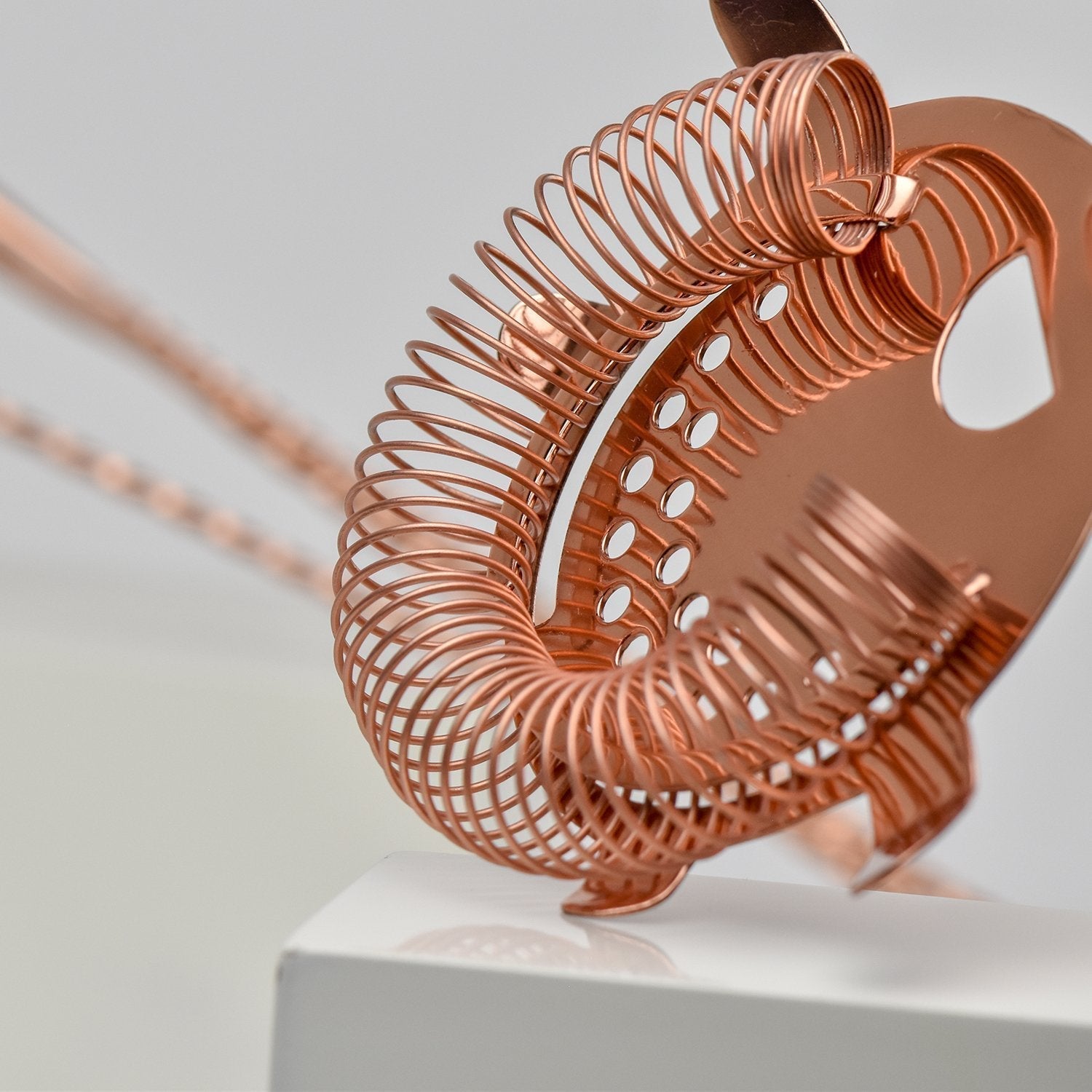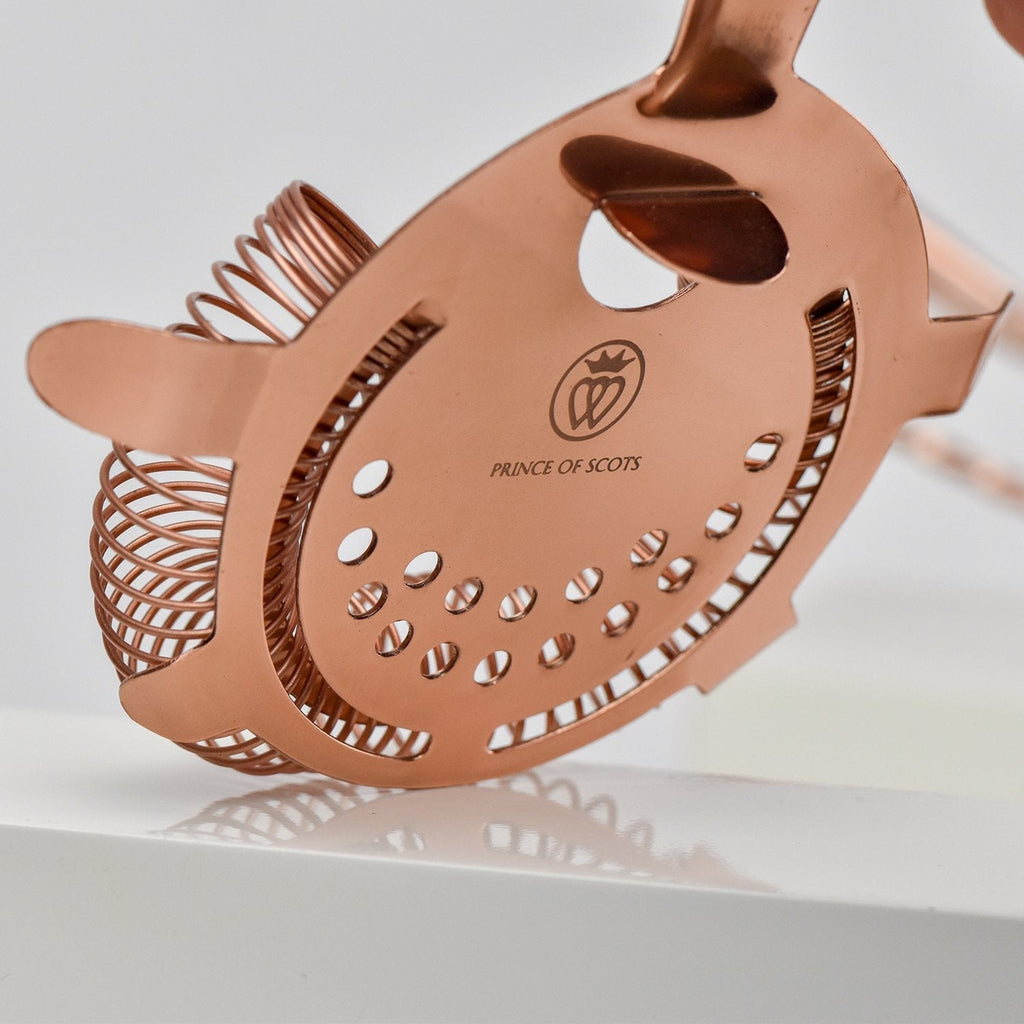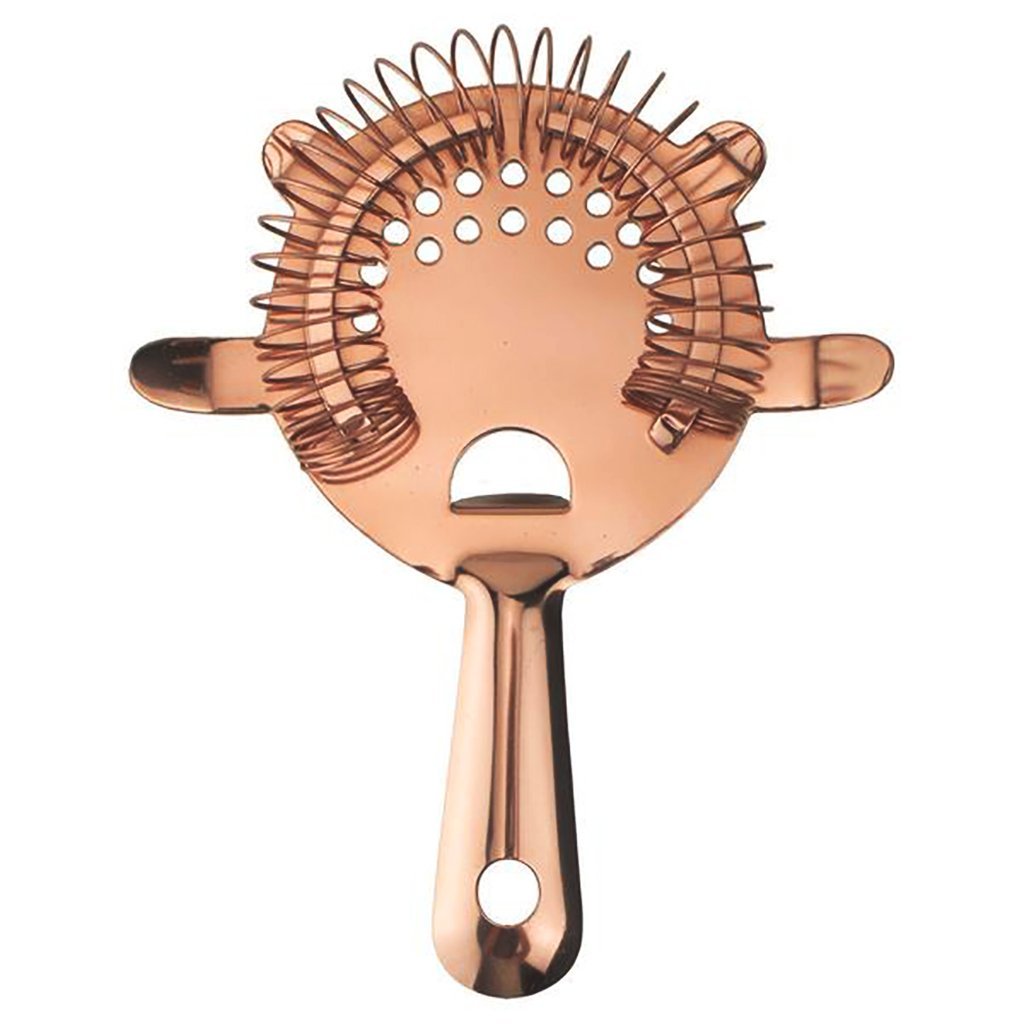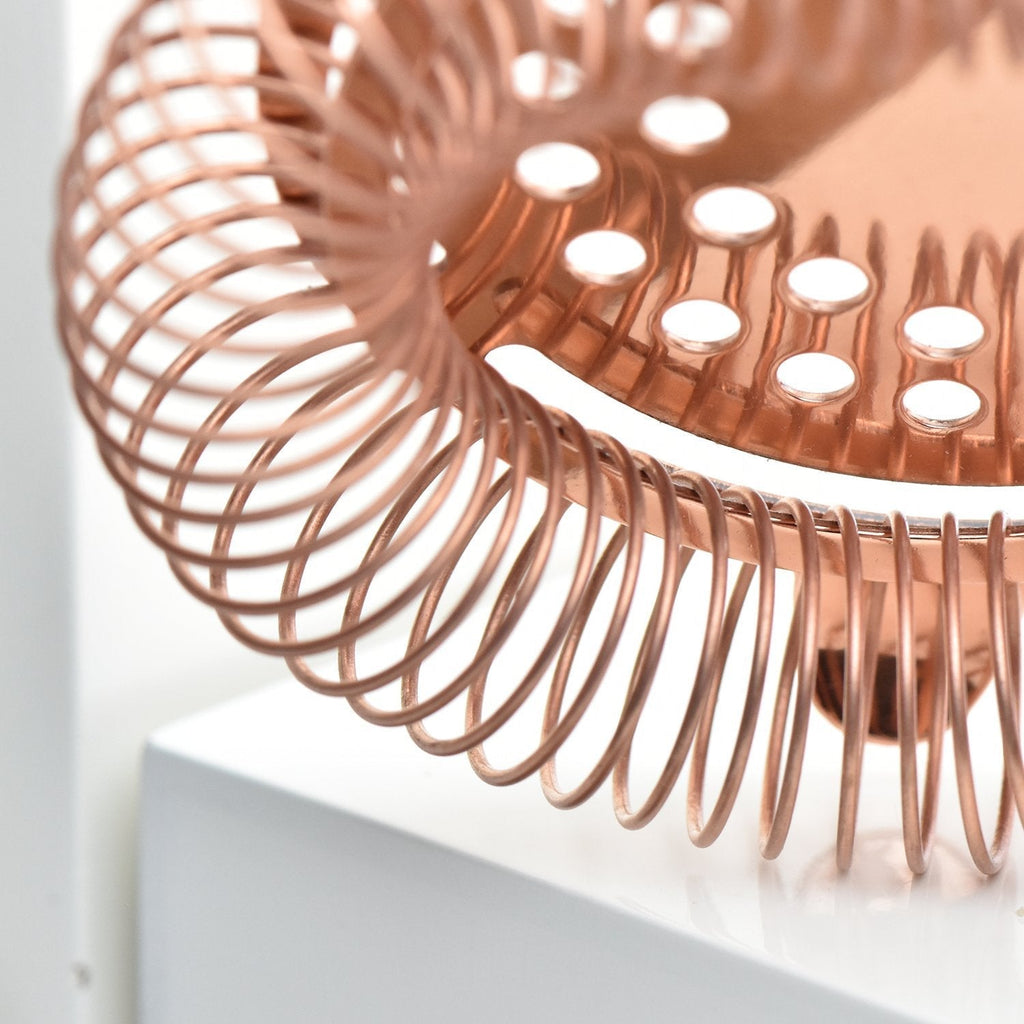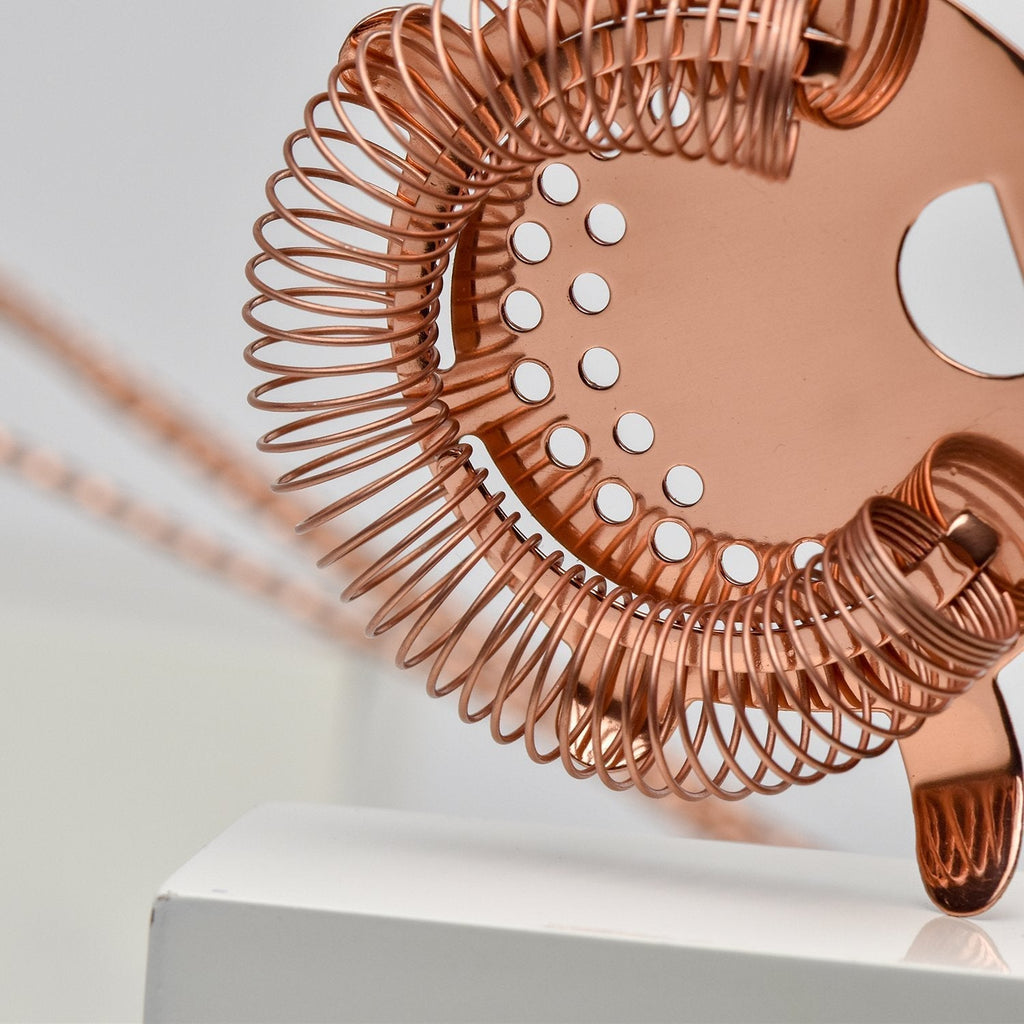 On Sale
Prince of Scots Professional Series Bar Strainer ~ Copper ~ (Gift Box)
Prince of Scots Professional Series Bar Strainer is the perfect fit for any Boston Style Cocktail Shaker.
Premium 4 Prong Bar Strainer from Prince of Scots

Professional Series Collection featuring wire spring, 4 prongs, thumb grip, and fits snug on Boston Style Shaker.

Stainless Steel. Measures 7 3/4 Inches Long

The Perfect Bar Accessory to Finish Off Hand-Crafted Cocktails.

Great Gift for any Home Bar Enthusiast

To keep your barware in mint condition, use proper care.

Wash by hand in hot soapy water. Rinse in clear hot water.  Dry with a towel, as air-drying causes water spots. Store in dry safe place to prevent scratching.