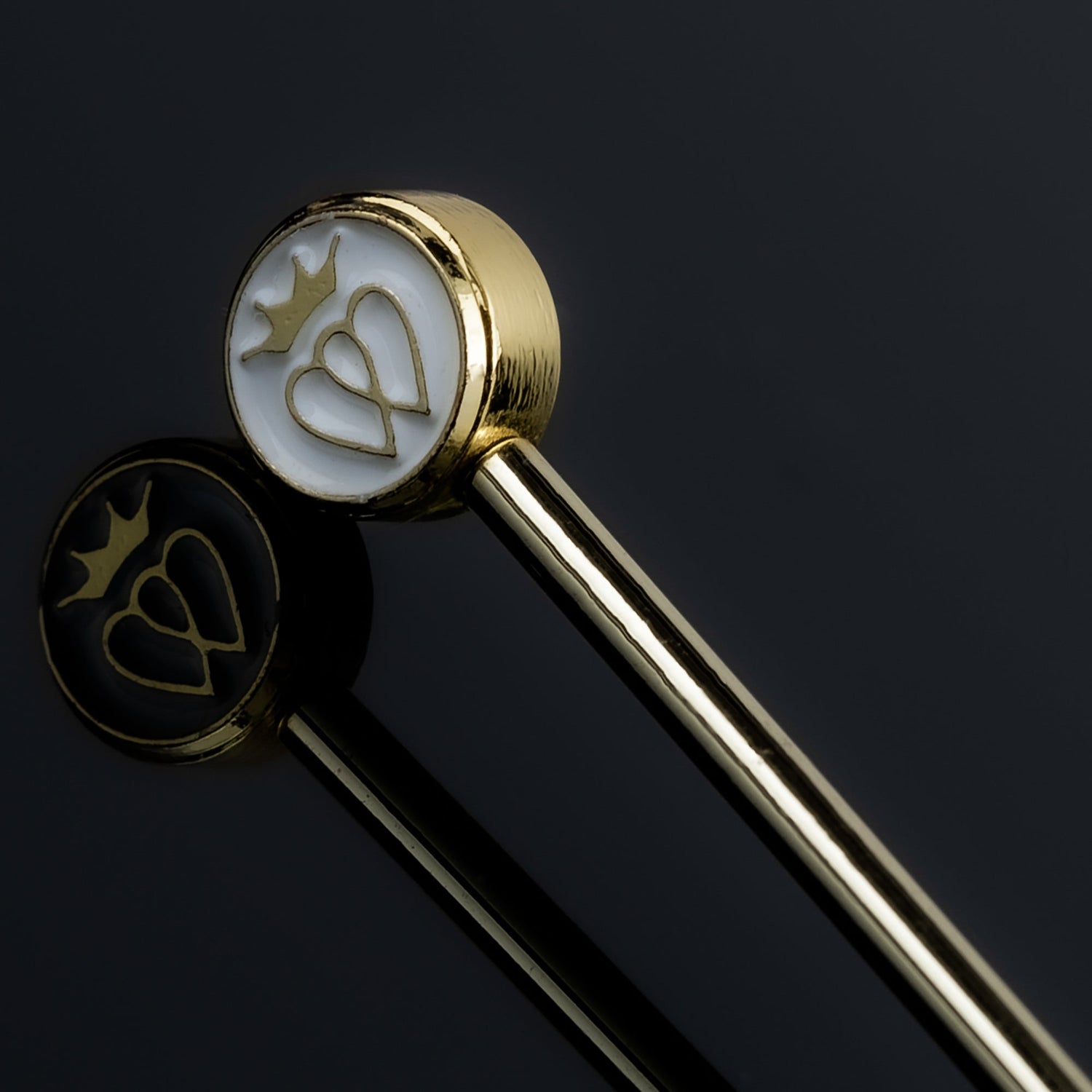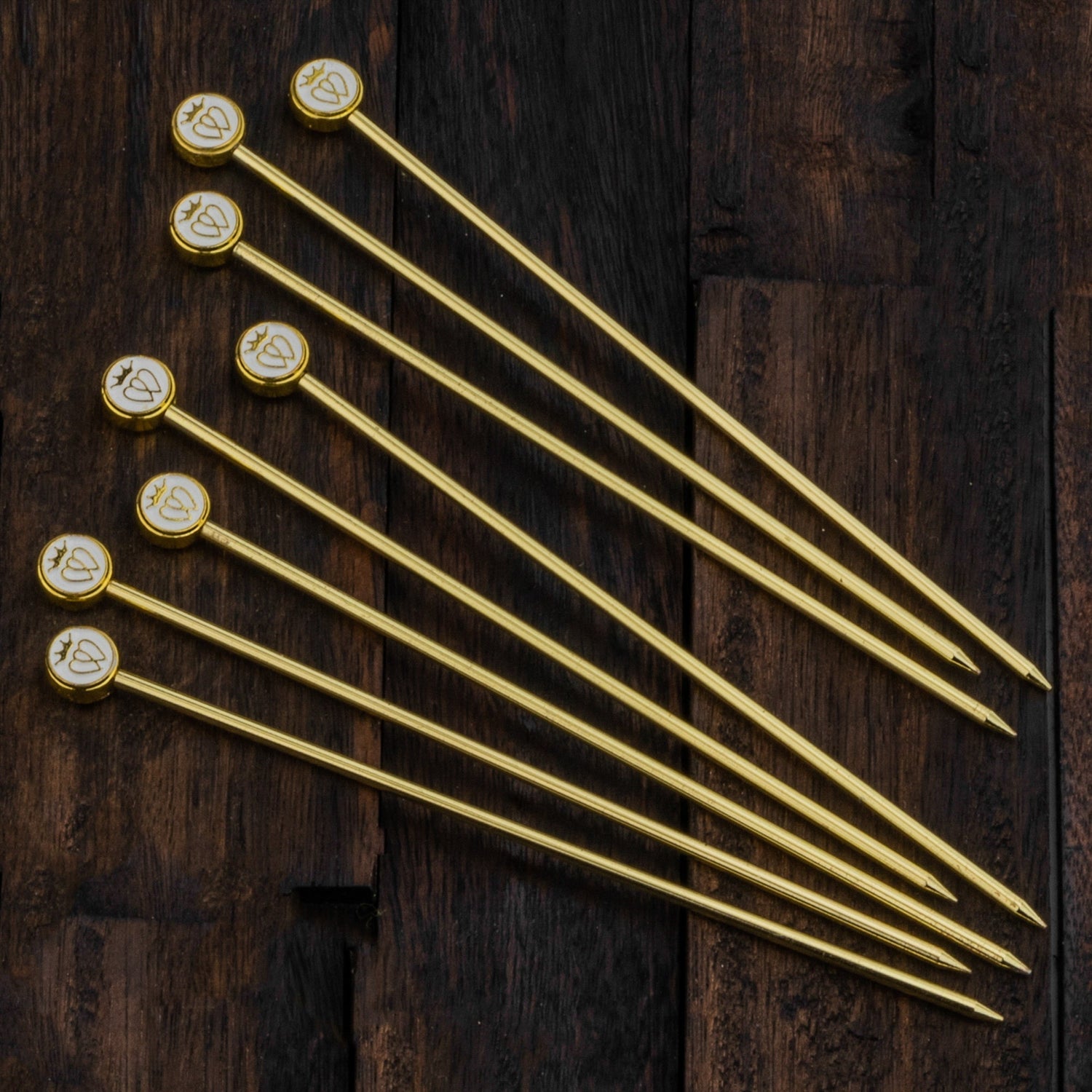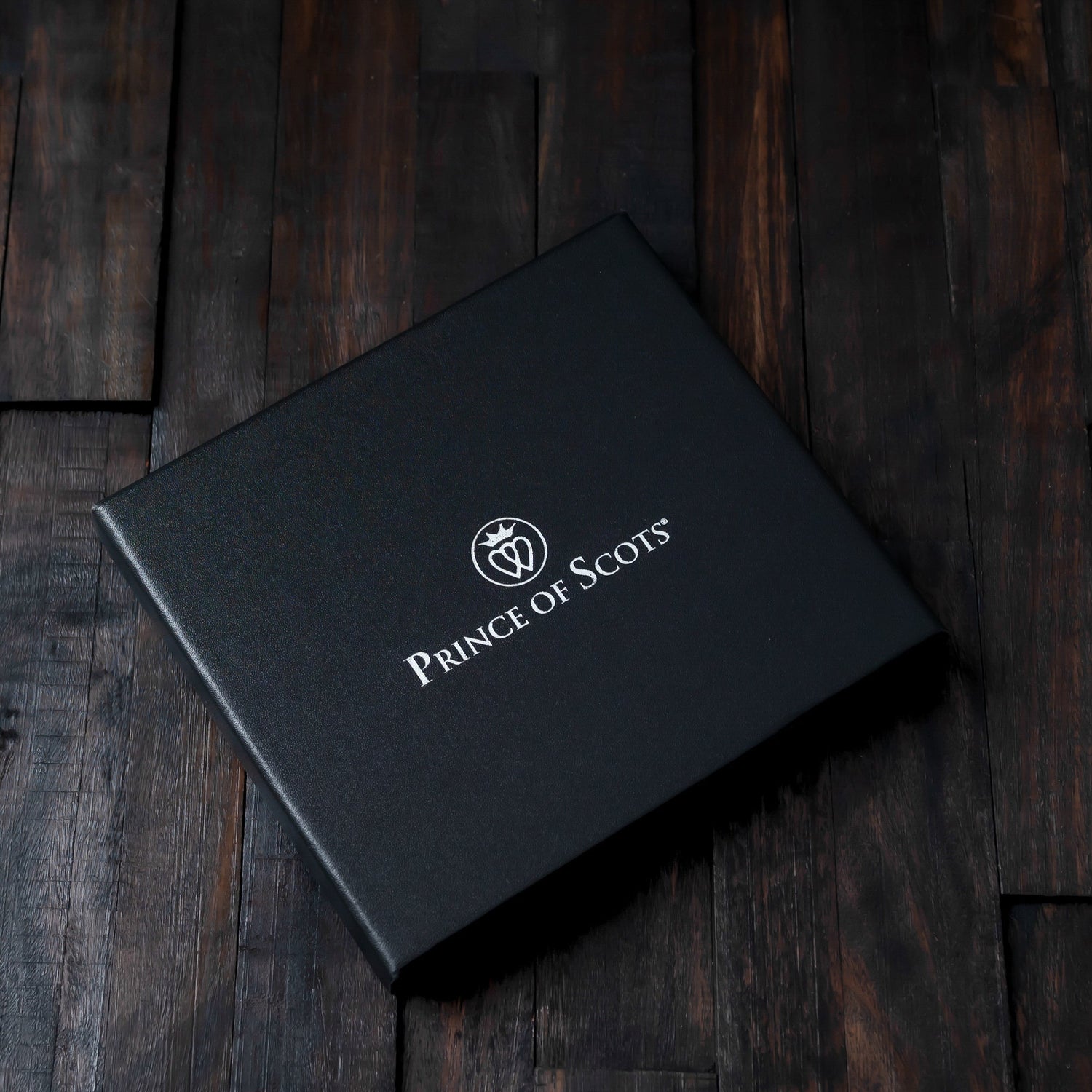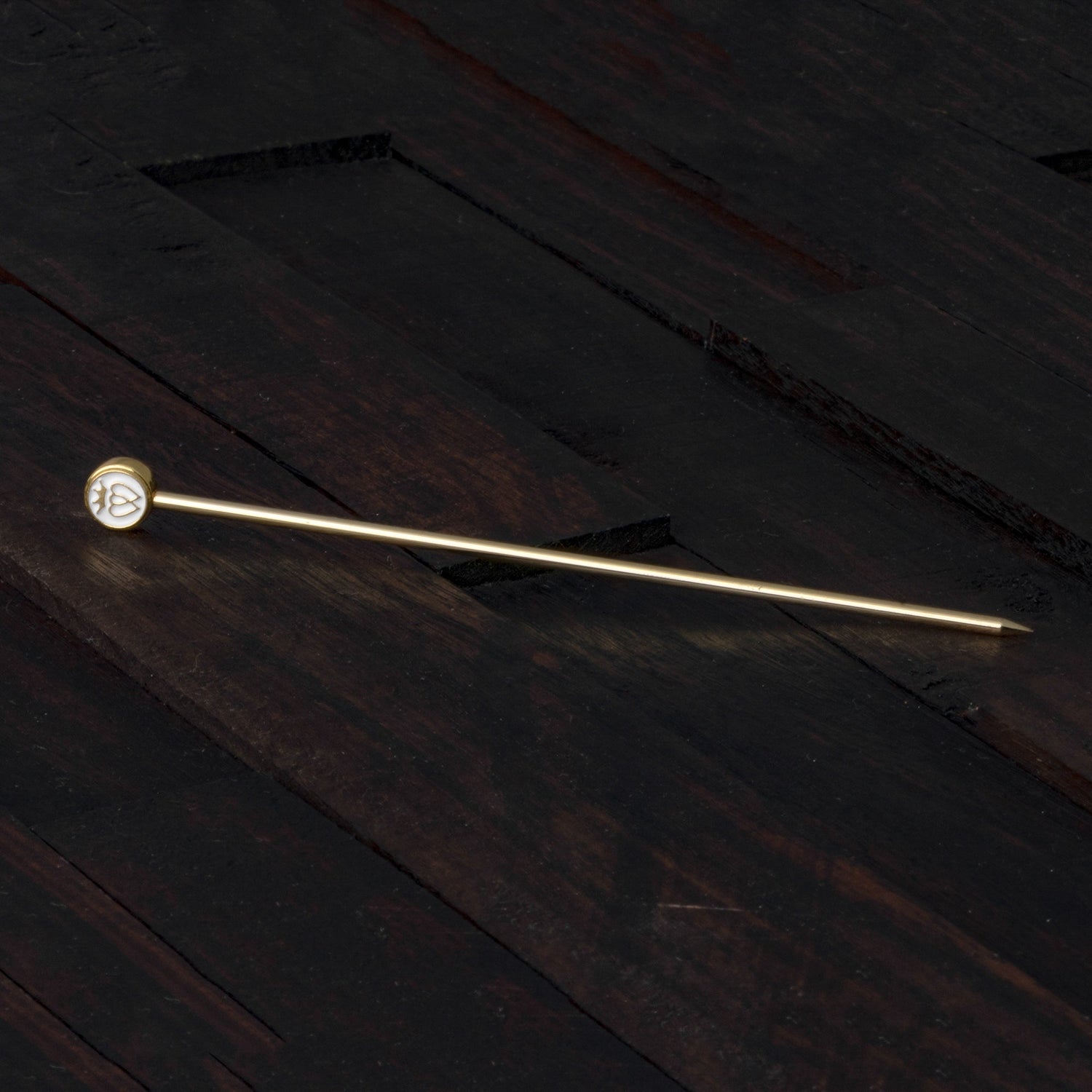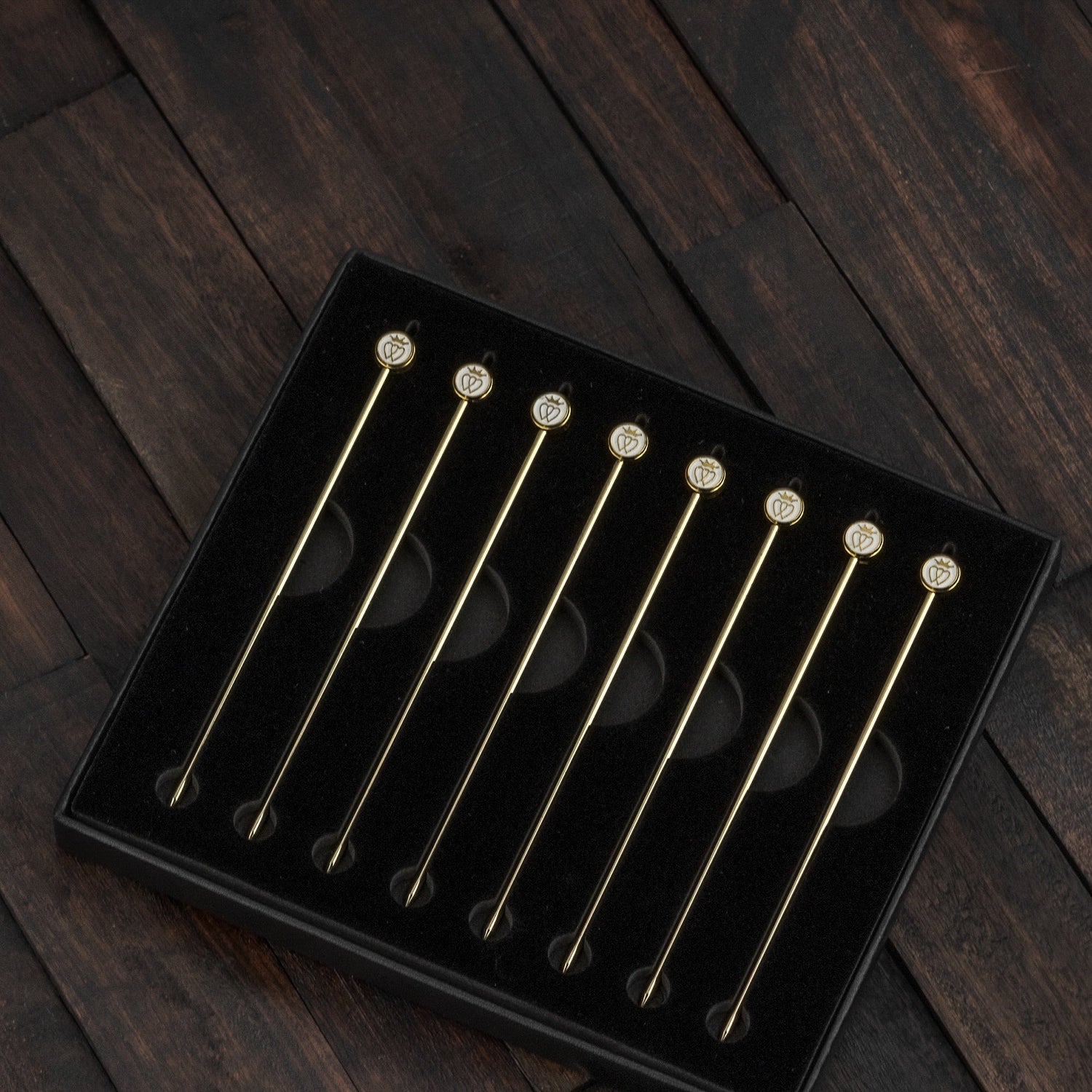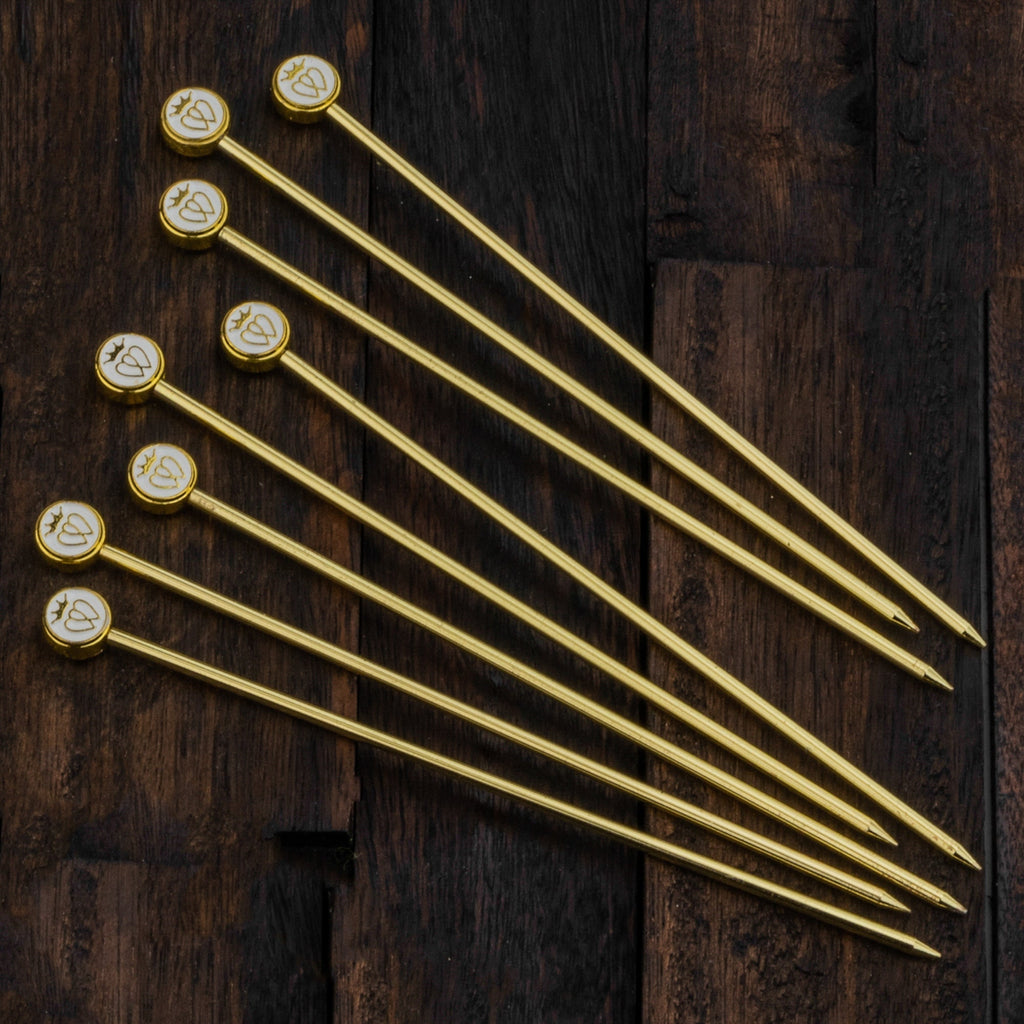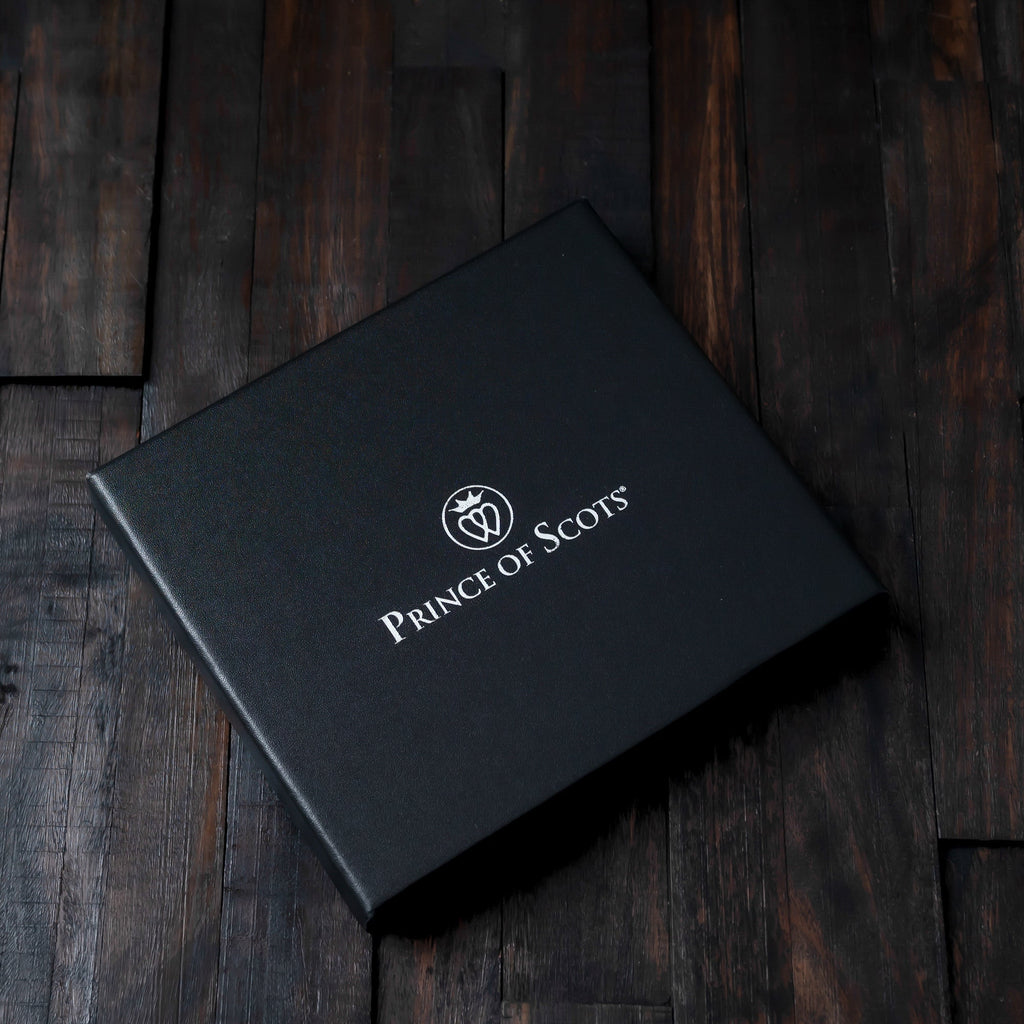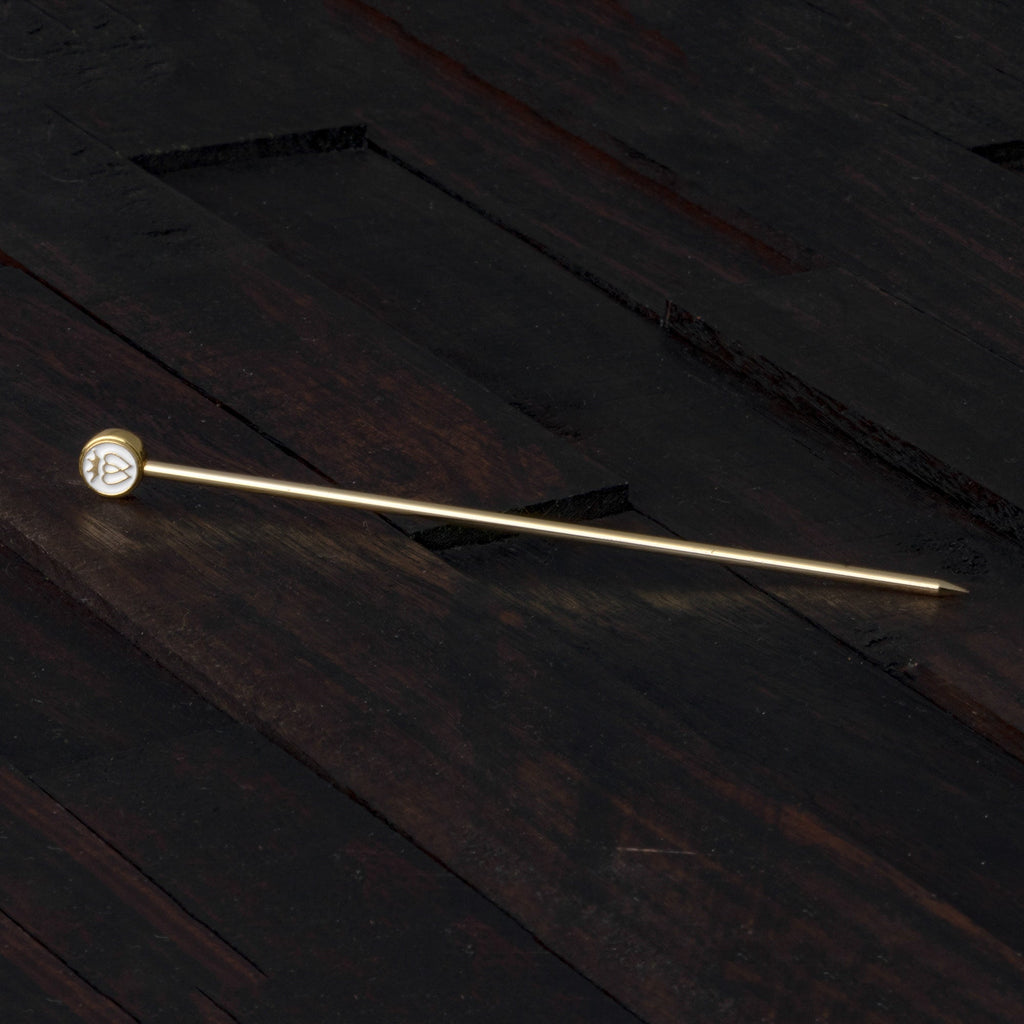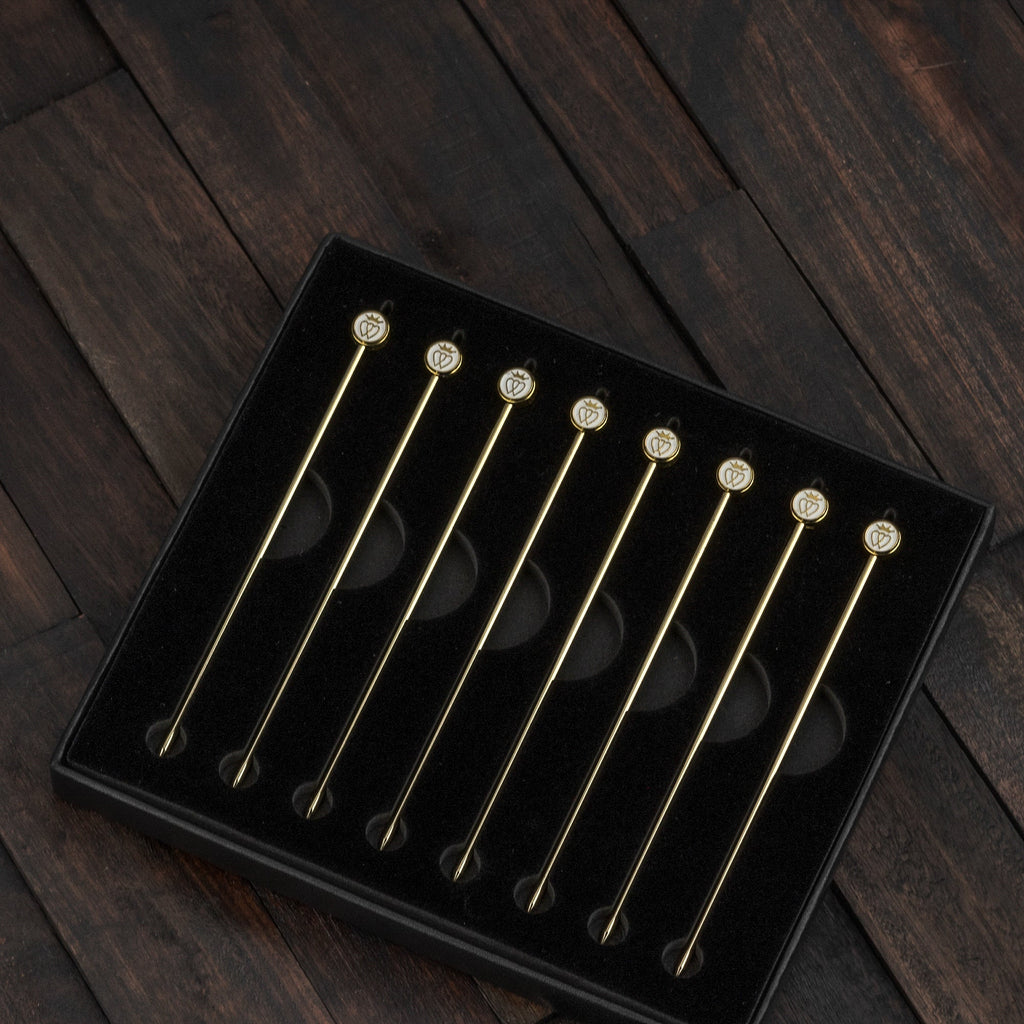 On Sale
Prince of Scots Luckenbooth Logo 8-Pack XL-Cocktail Picks (Gold in Gift Box)
RAISE THE BAR on your cocktail celebrations. Beautifully Boxed 8 Cocktail Pick Set features Prince of Scots Iconic Luckenbooth Logo.  Extra-Long professional grade stainless steel construction and makes great gift for cocktail enthusias
RAISE THE BAR on your cocktail celebrations. Beautifully Boxed 8 Cocktail Pick Set in professional grade stainless steel construction. Makes great gift for cocktail enthusiast.

EXTRA-LONG: Measuring 4 1/3 Inches, the long slim design with gold finish give Prince of Scots Cocktail Picks an elegant and refined touch to craft cocktail presentation. The Prefect length to compliment any cocktail glass.

ELEGANT DESIGN: Featuring the Prince of Scots Luckenbooth Logo compliments a martini, Bloody Mary spears, or cocktail picks in general. 

PARTY FAVORITE: Great use as party frilled, cocktail sticks, finger food picks, bento food picks or buffet food picks

BARTENDER'S CHOICE: The Picks will be a favorite and last a lifetime with proper care and storage. Keep in mint condition and wash by hand in hot soapy water. Rinse in clear hot water. Store in secure place to prevent scratching or getting lost.

LUCKENBOOTH LOGO is an Ancient Scottish Symbol of Celtic Pride. 

Historians believe the original design was created as a betrothal brooch for Mary Queen of Scots from the teenage Dauphin of France, whom she married in 1558, hence the two hearts and the crown.