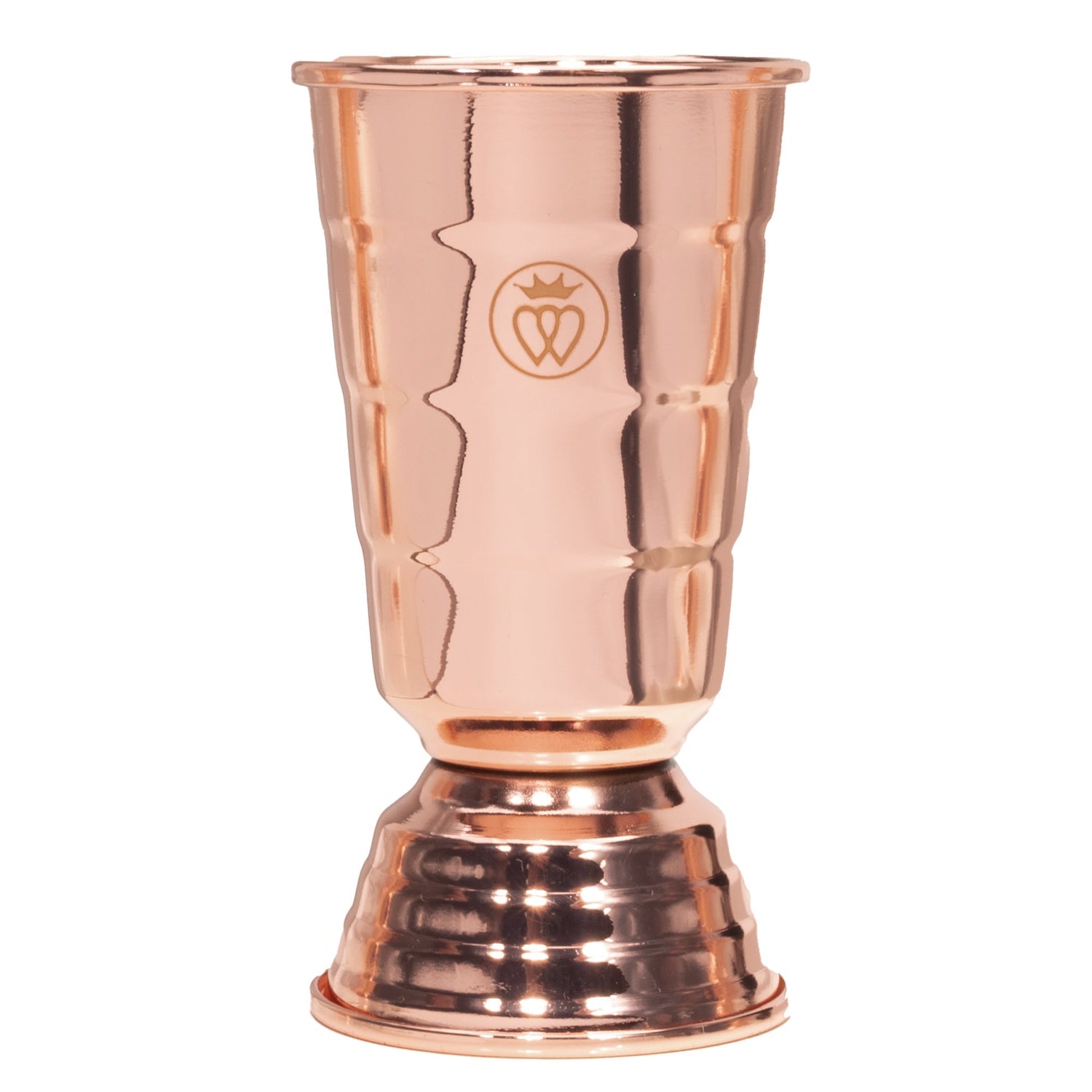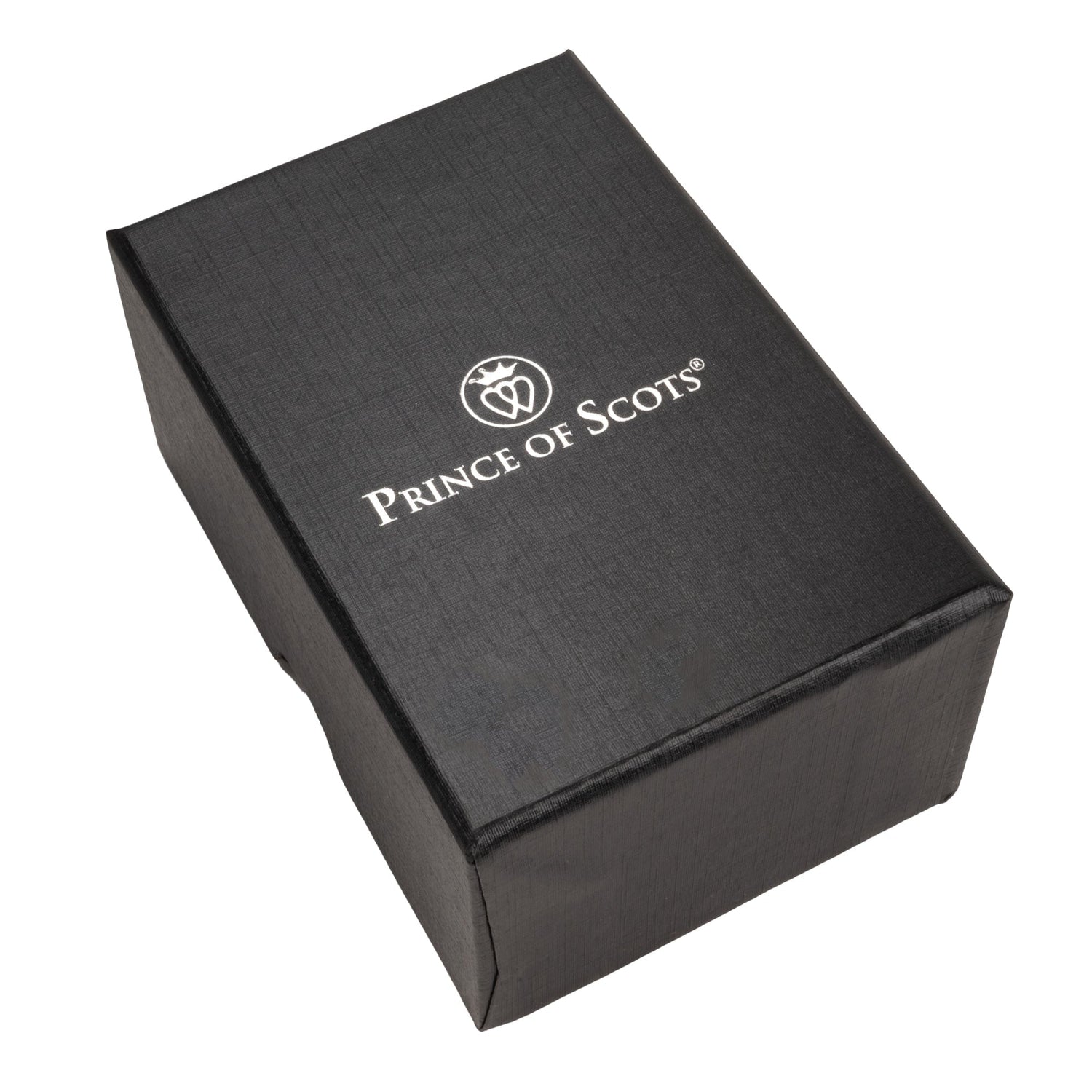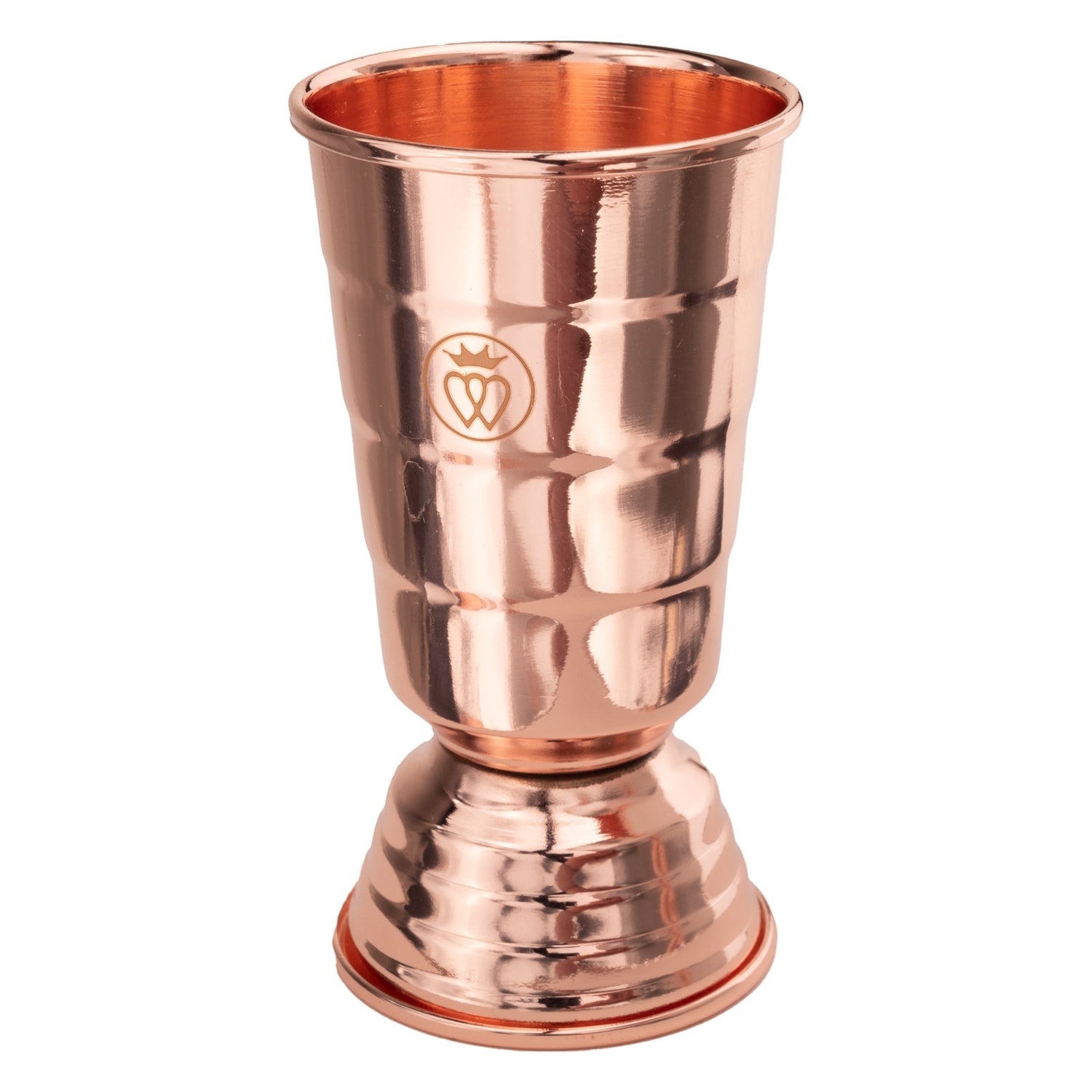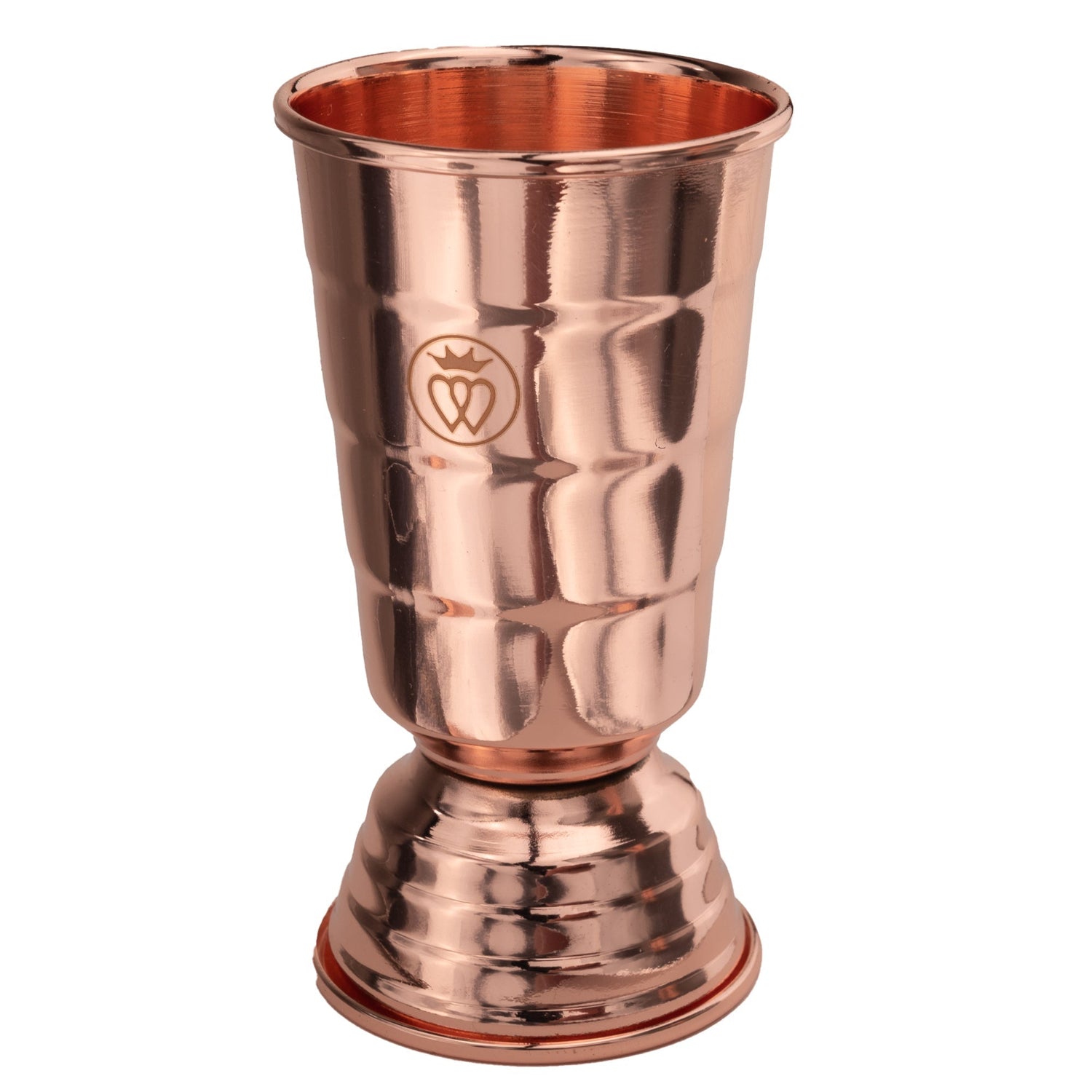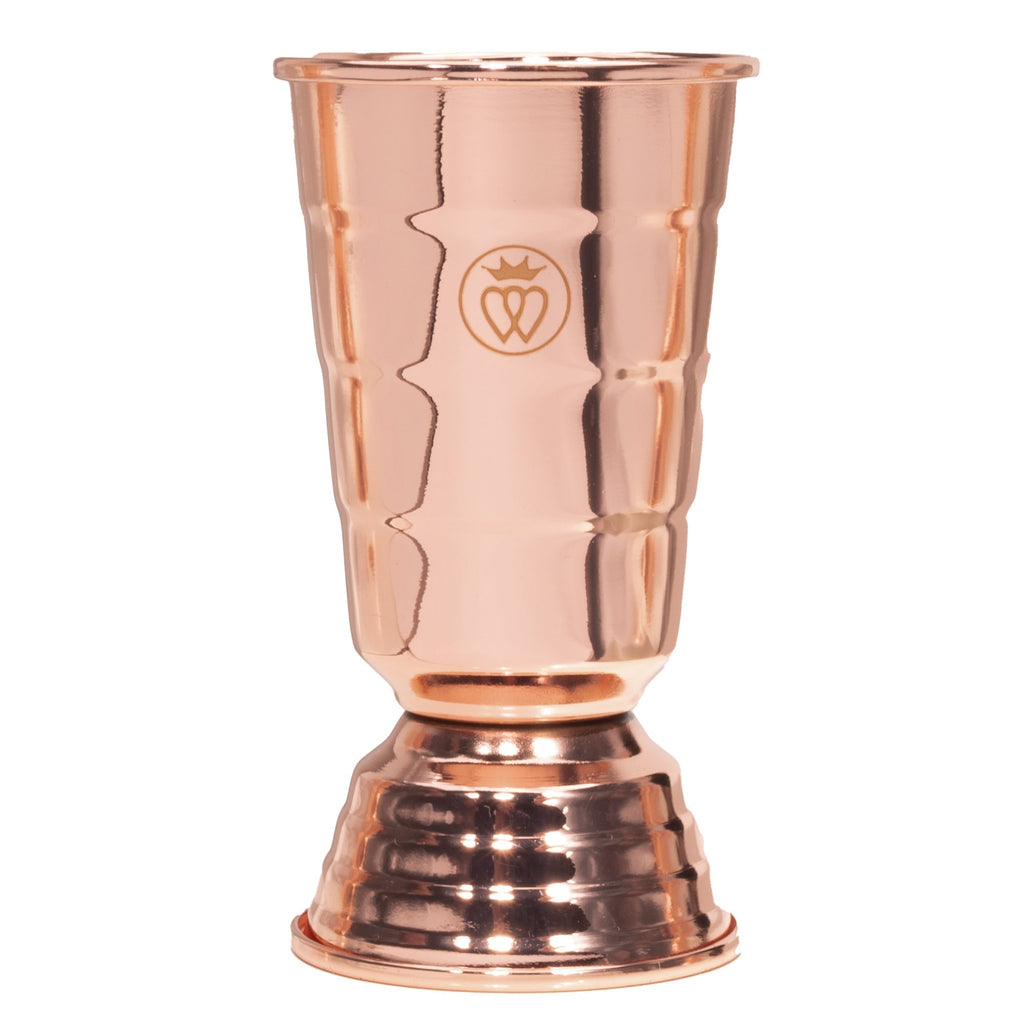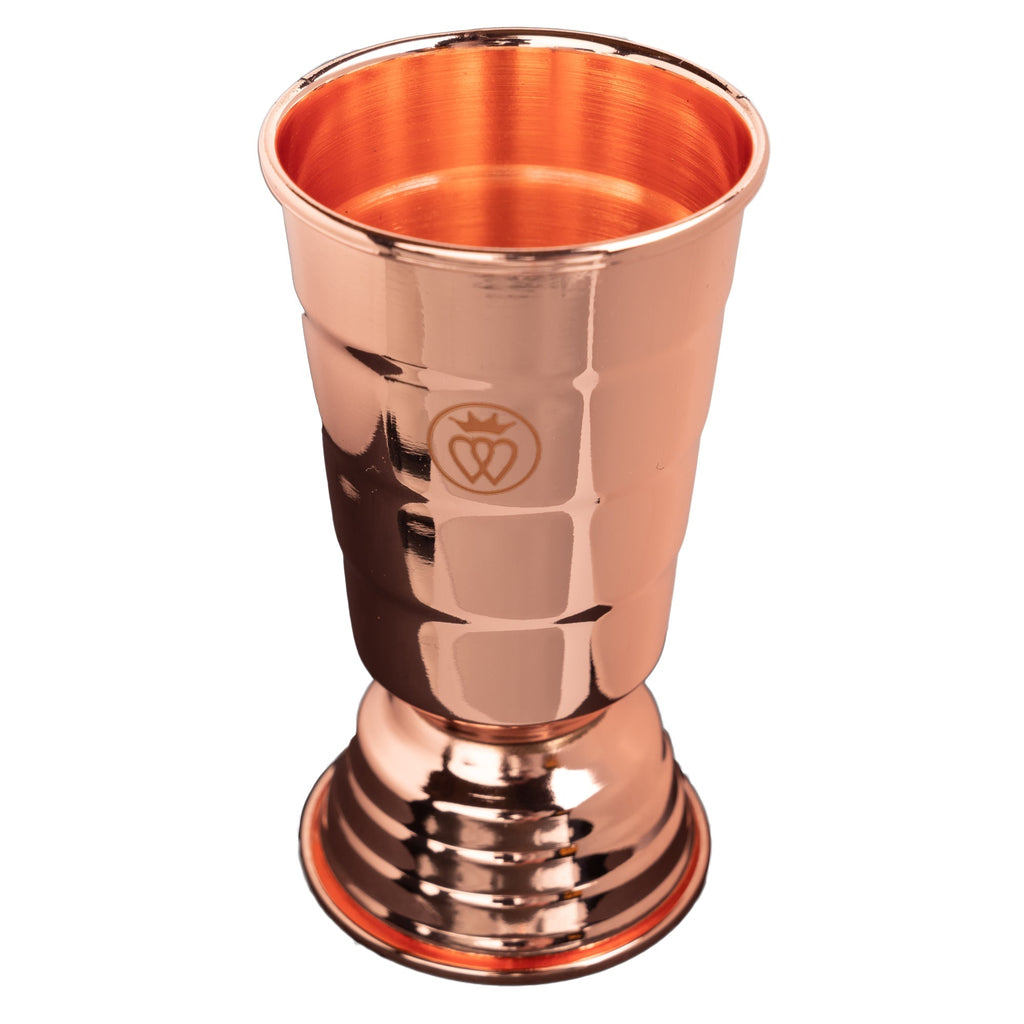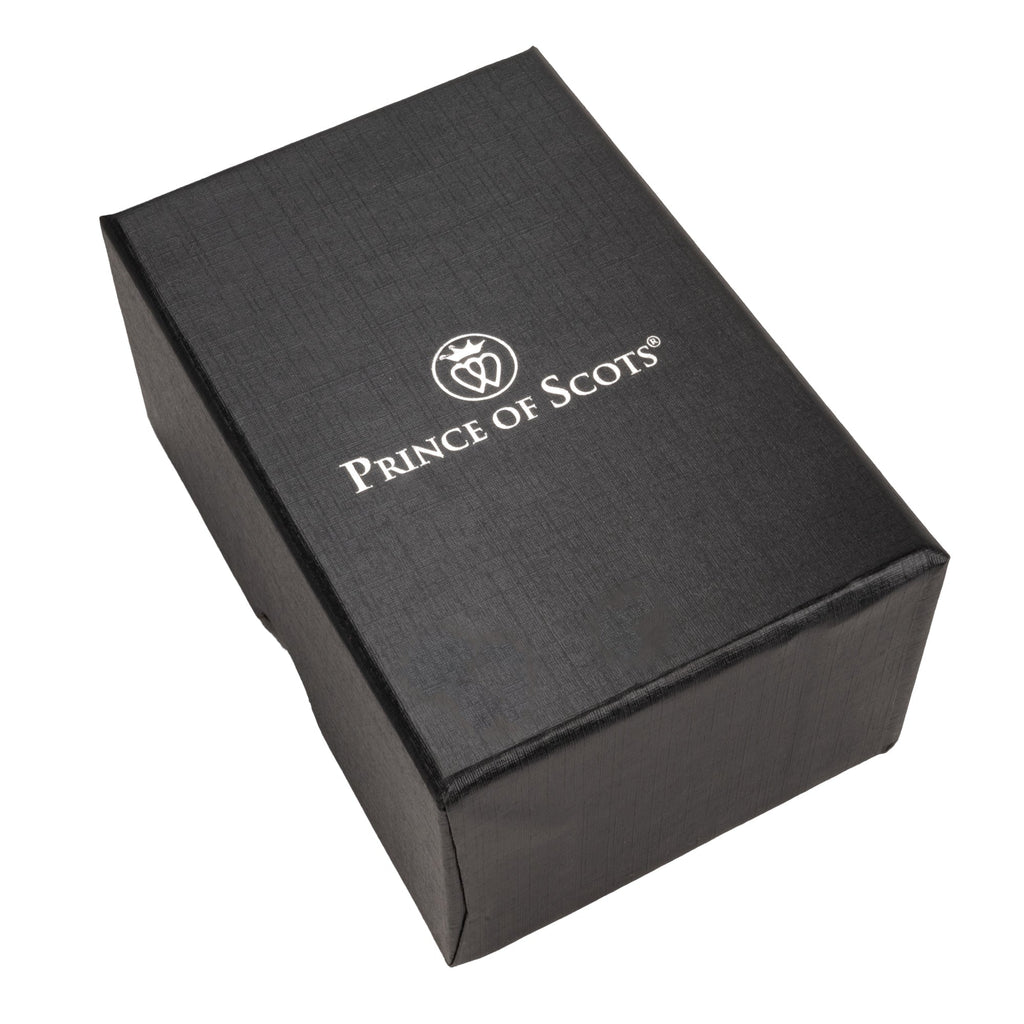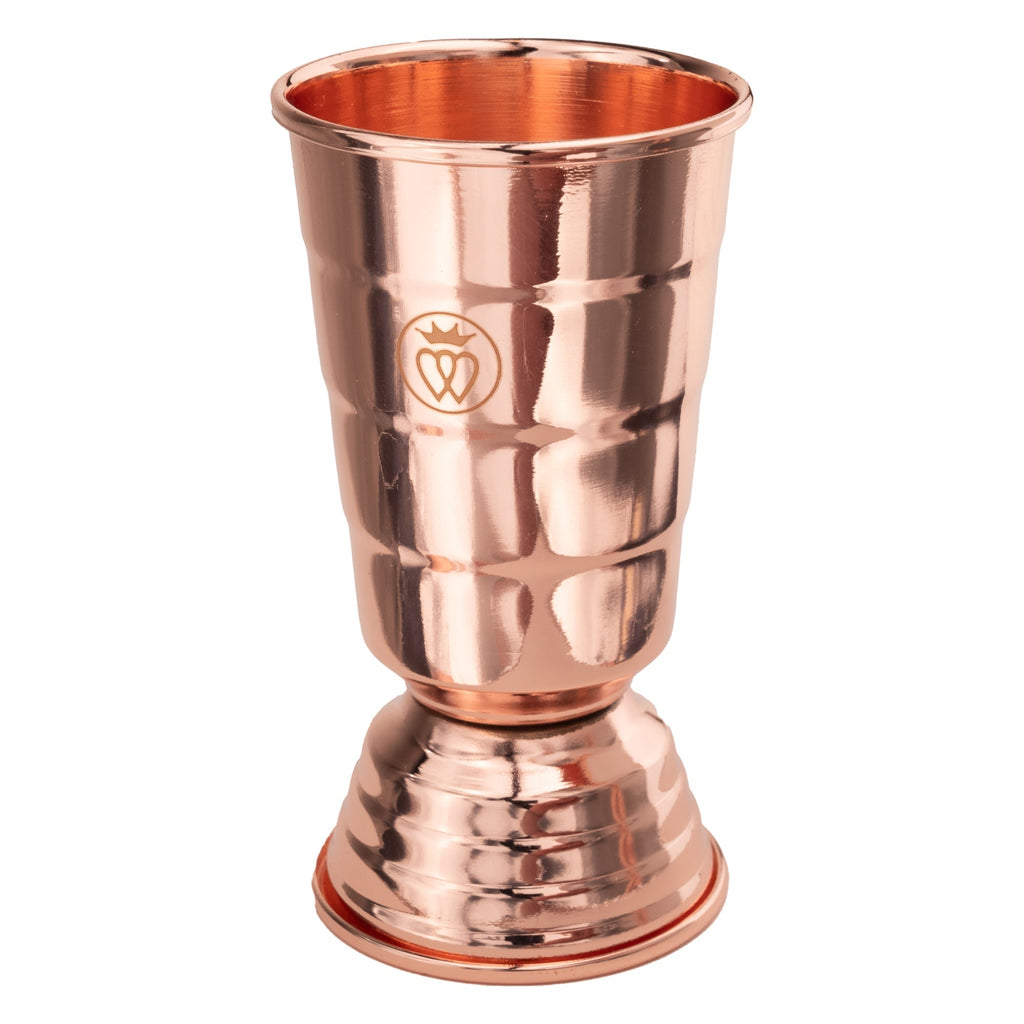 On Sale
Art Deco Double-Sided 8 Stepped Jigger ~ Copper ~
A stunning and functional Art Deco Design Stepped Jigger with 8 measure marks to perfectly craft cocktails or favorite recipes.
PERFECT ACCURACY:  Each Step precisely measures ingredients for cooking, baking balanced recipes, mixing delicious beverages, and making craft cocktails.
DOUBLE-SIDED:  Provides multitude of measurements to fit any baking or cocktail recipe. Machined for accuracy and durability in food-grade high quality stainless steel.
ACCURATE MEASURE MARKS: Precision engraved calibration with imperial and metric measurements.  Follow the Step for the perfect measurement every time.
BALANCED BASE keeps the jigger stable, so it won't easily tip over and spill.
LARGE CUP holds 60ml (2 Ounces) with each step measuring 15ml ( ½ Ounce)
SMALL CUP holds 20ml (2/3 Ounces) with each step mearing 5ml (1/6 Ounce)
GIFT BOX packaging ready for gift giving.  Washing Instructions: Handwash and Keep Dry