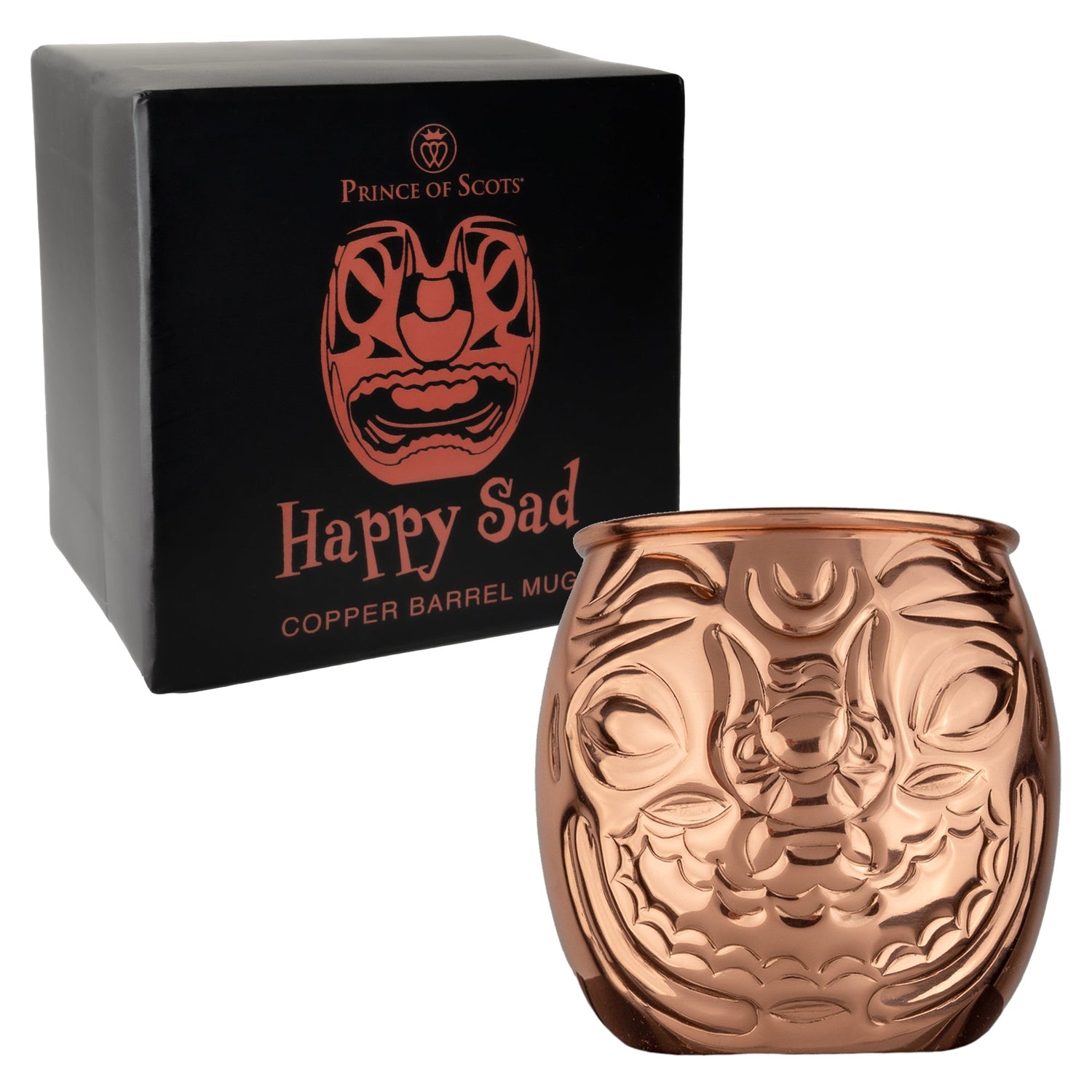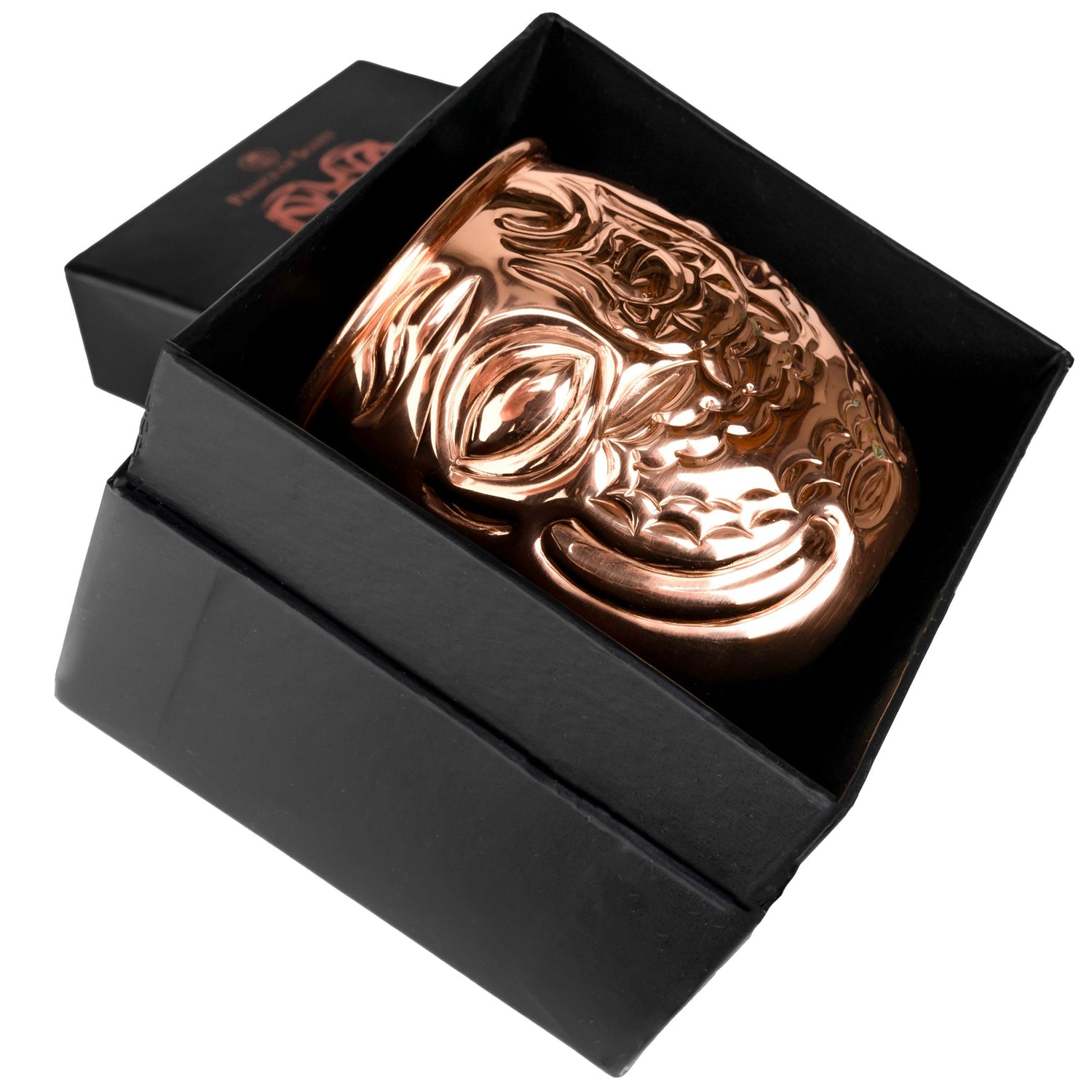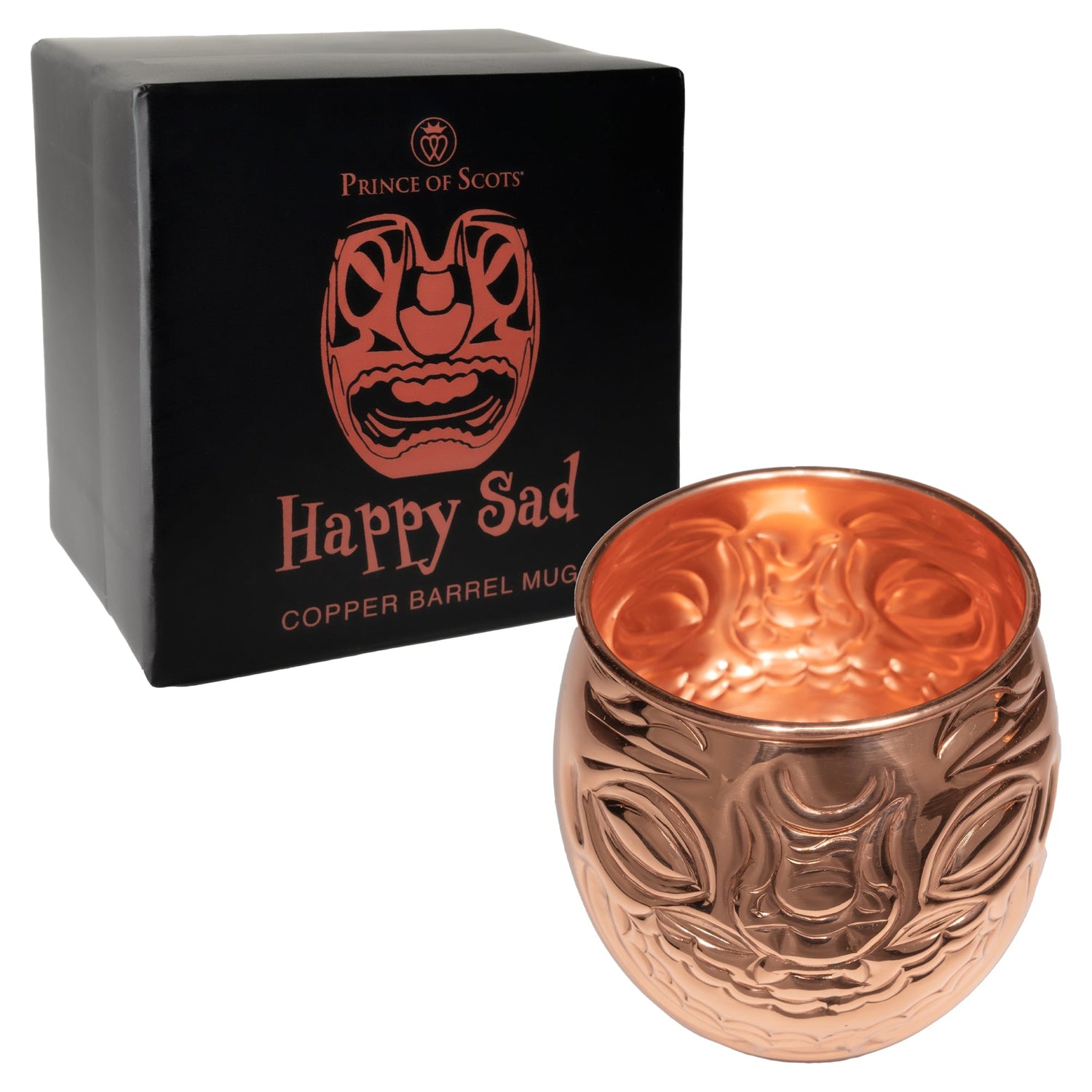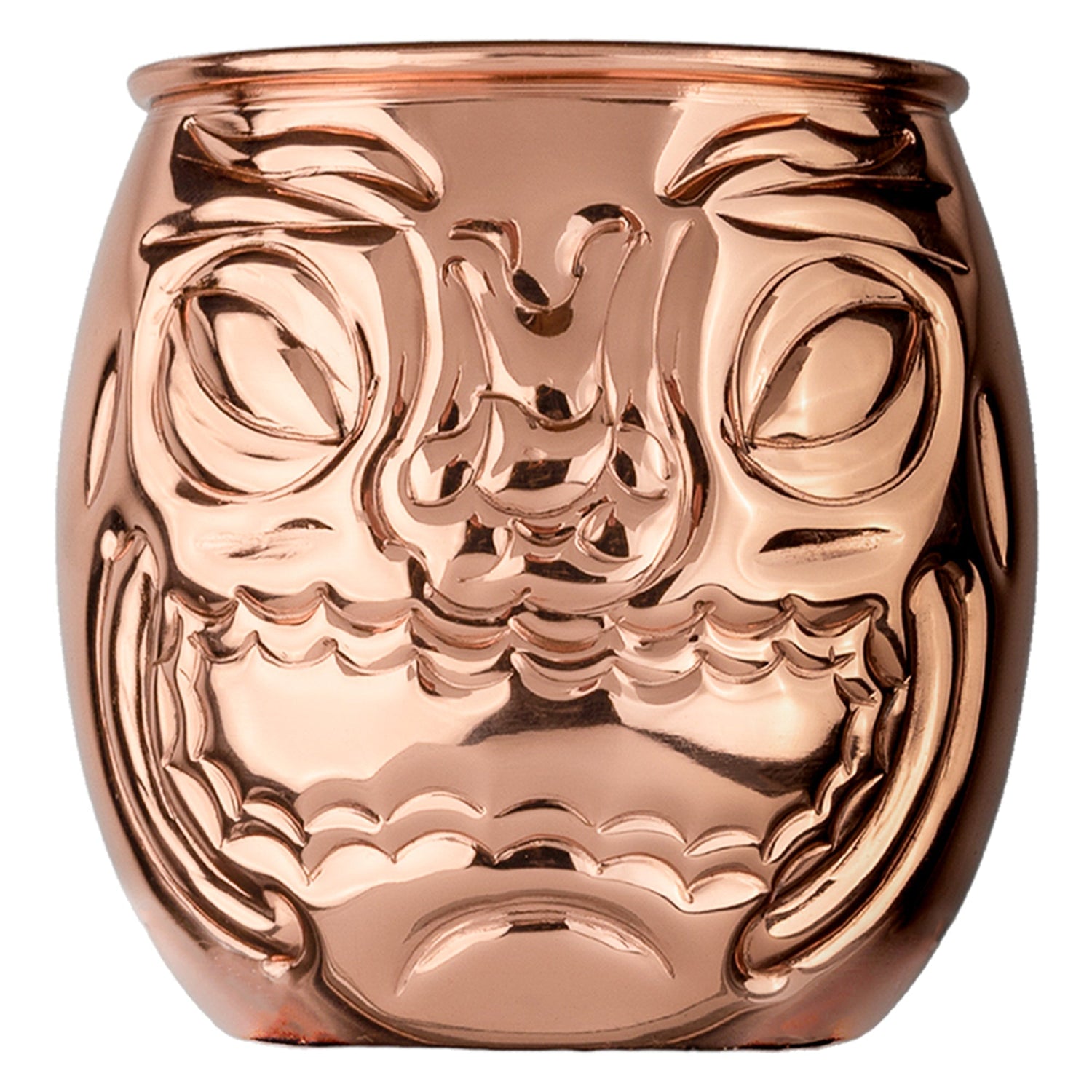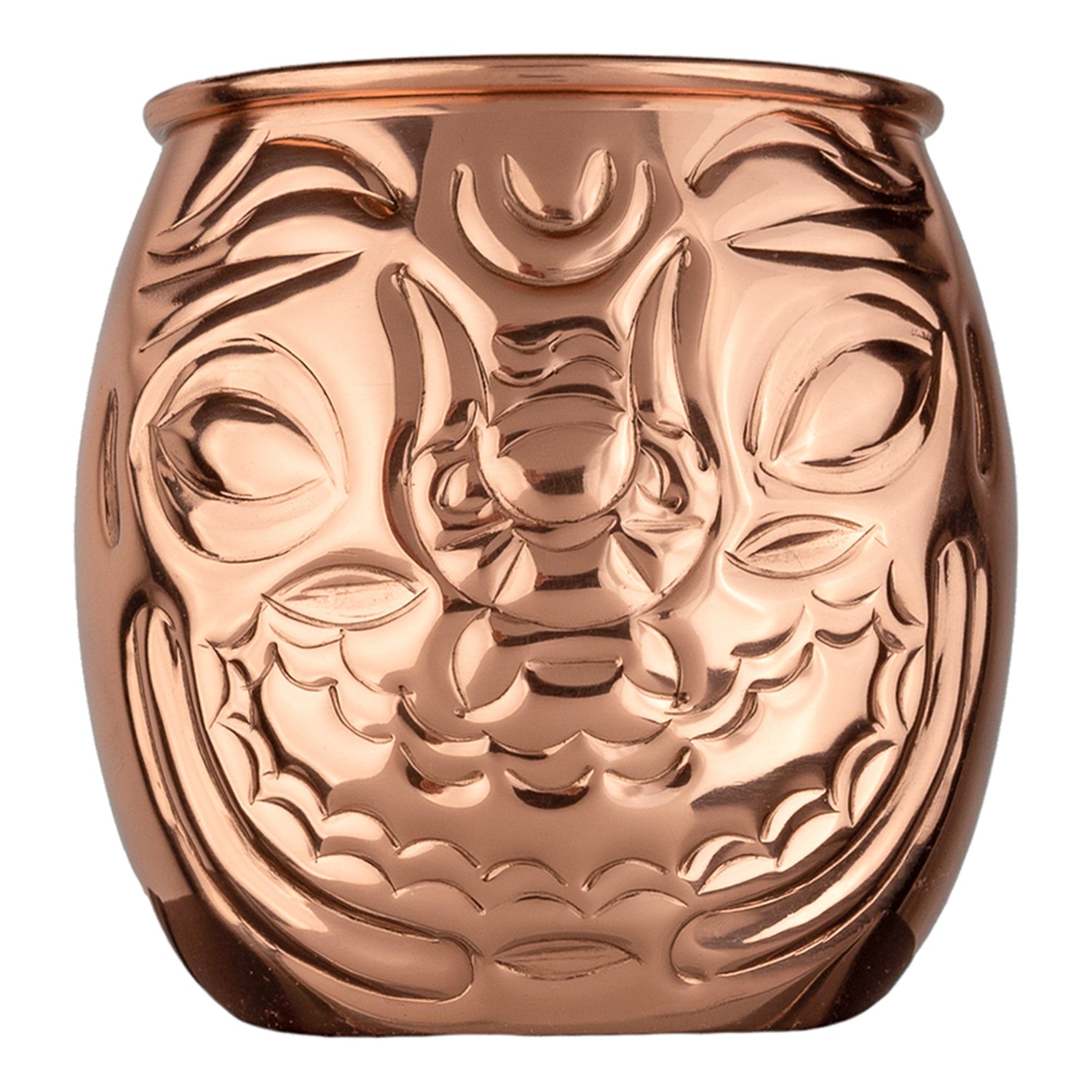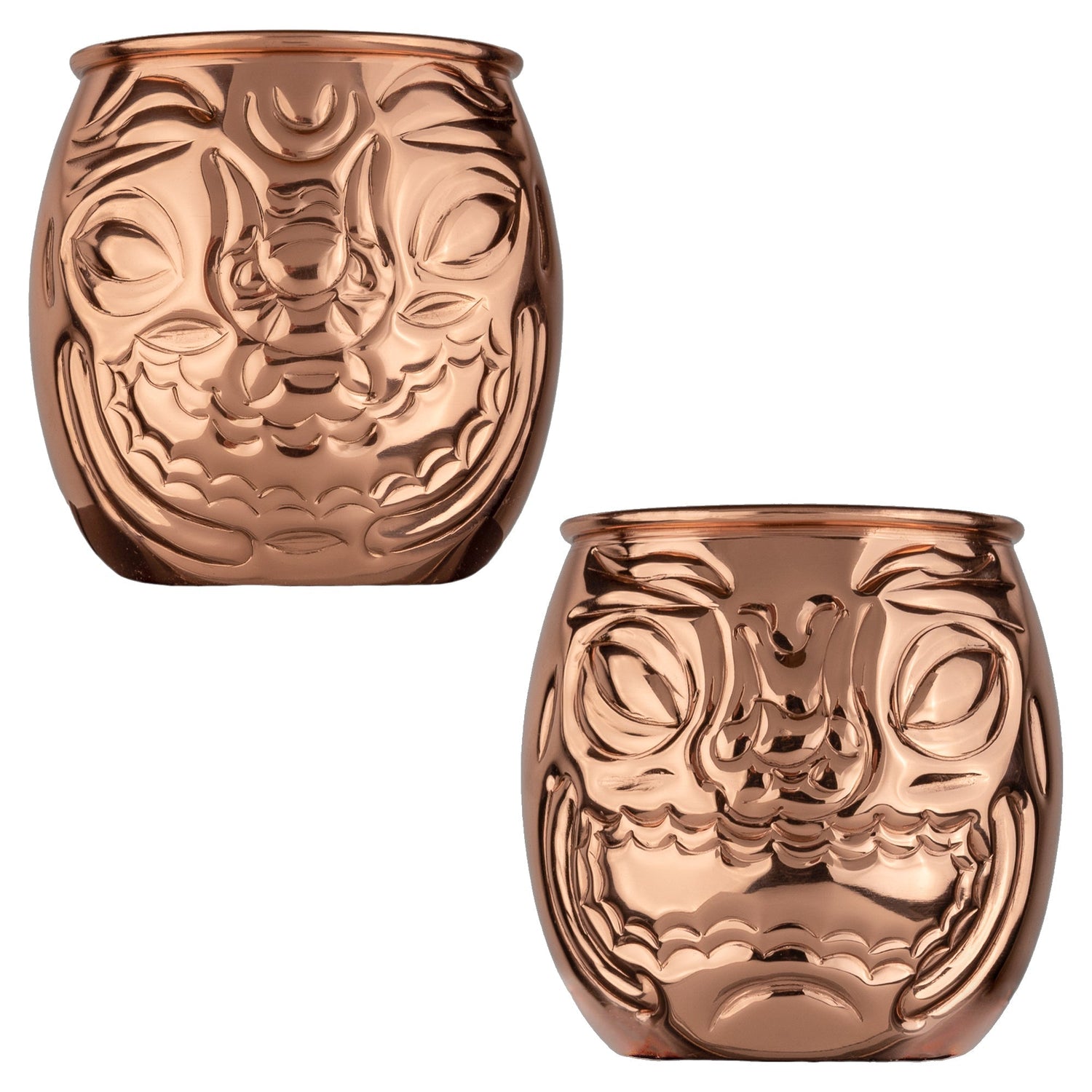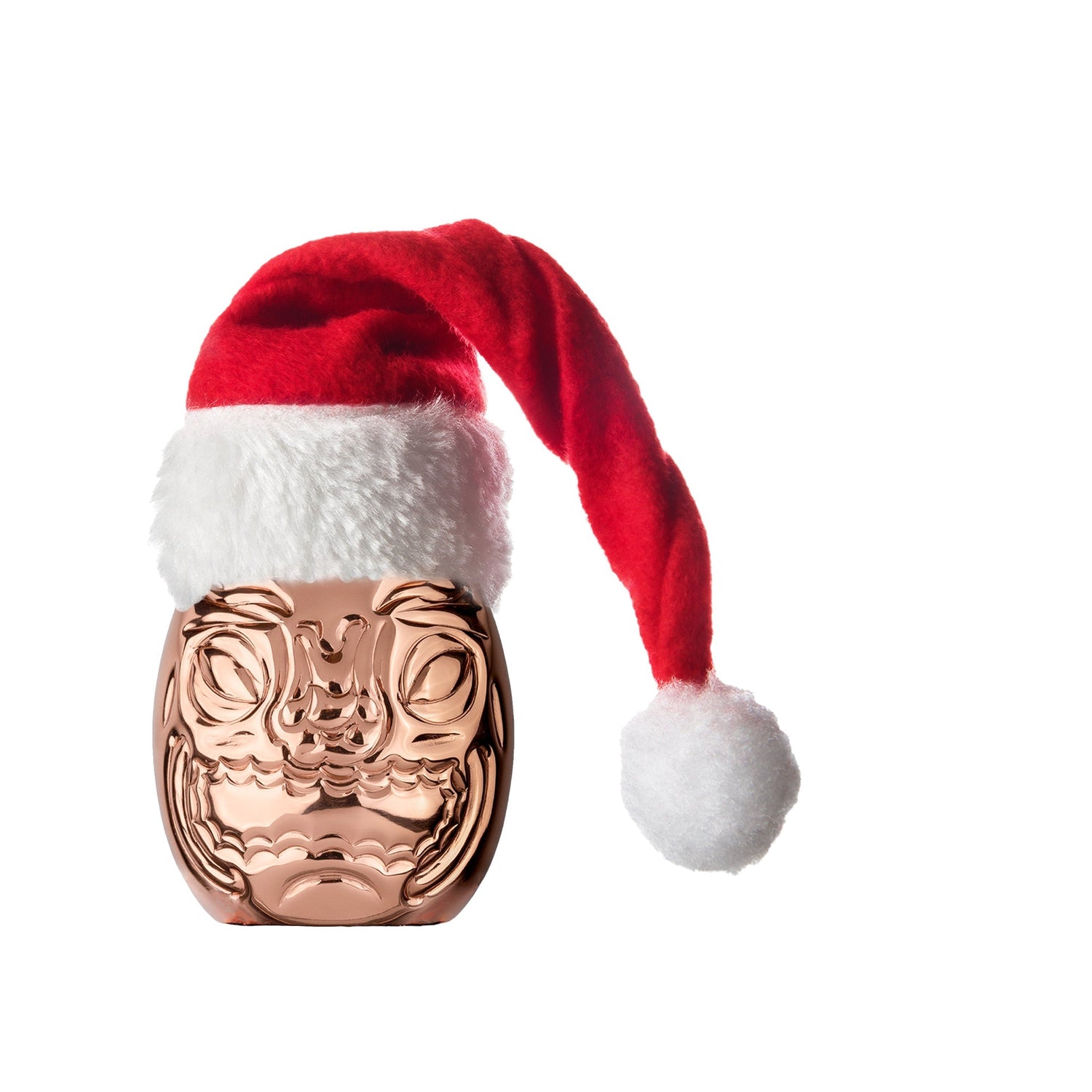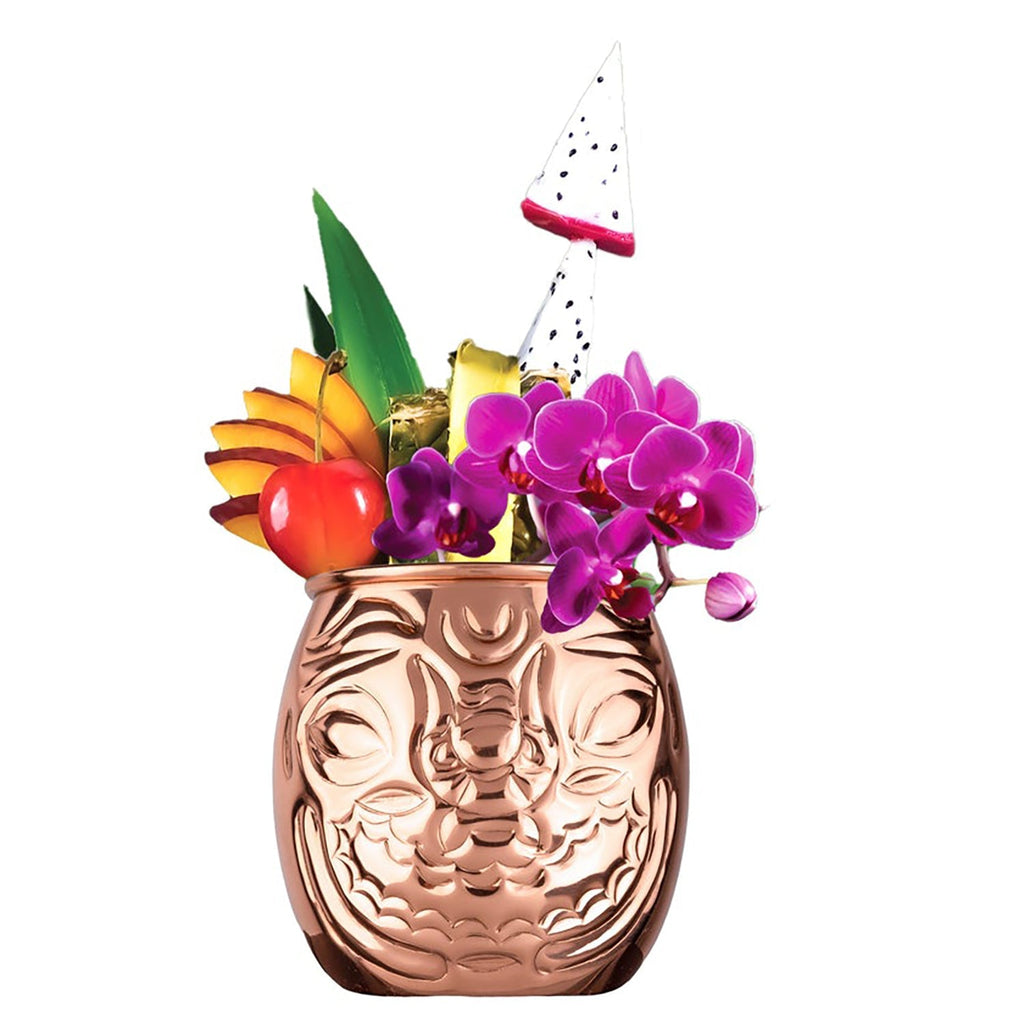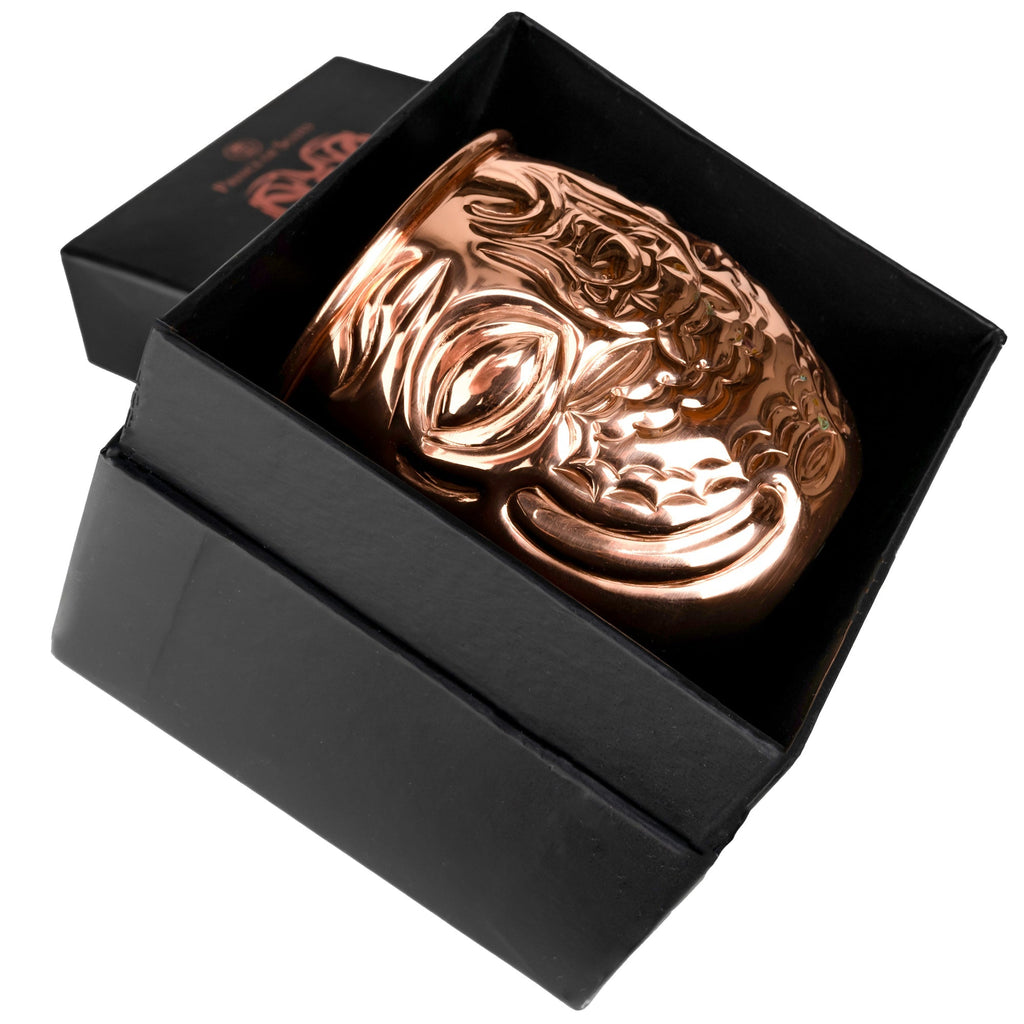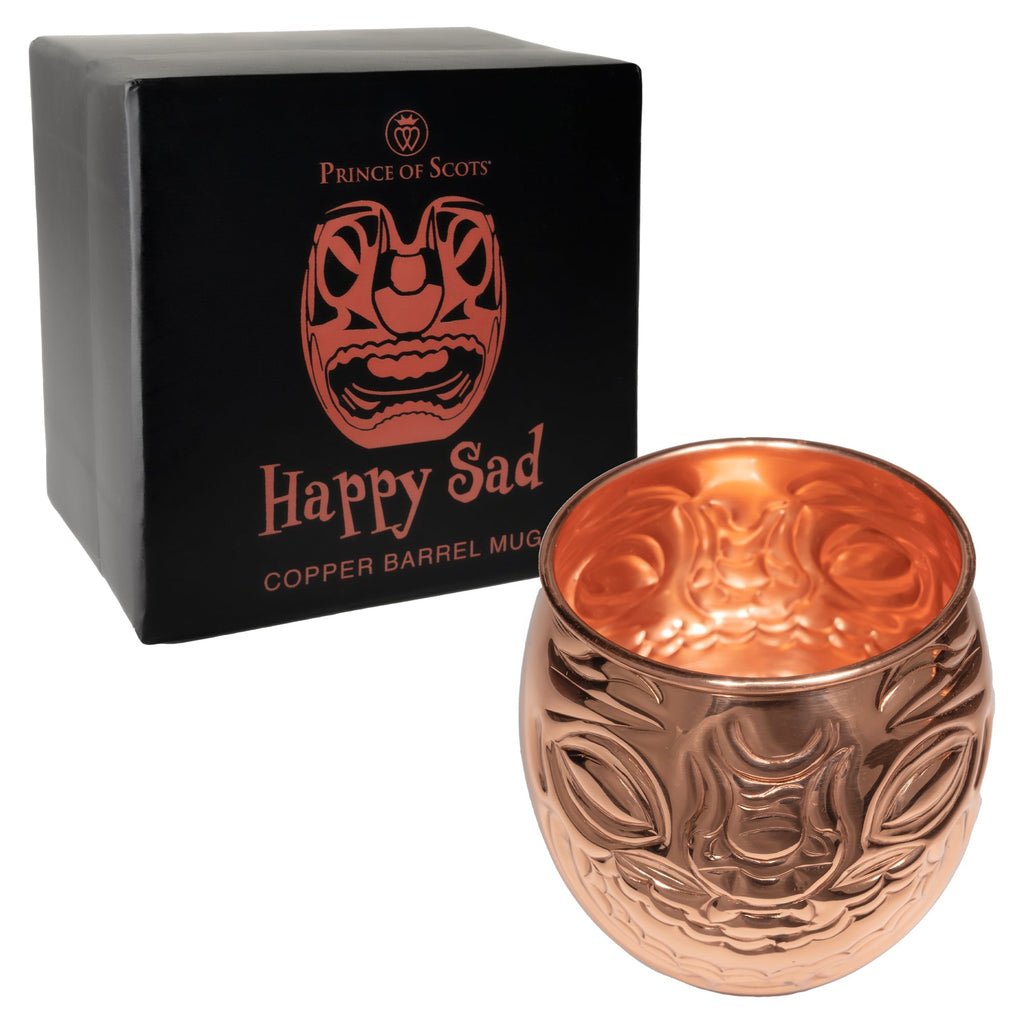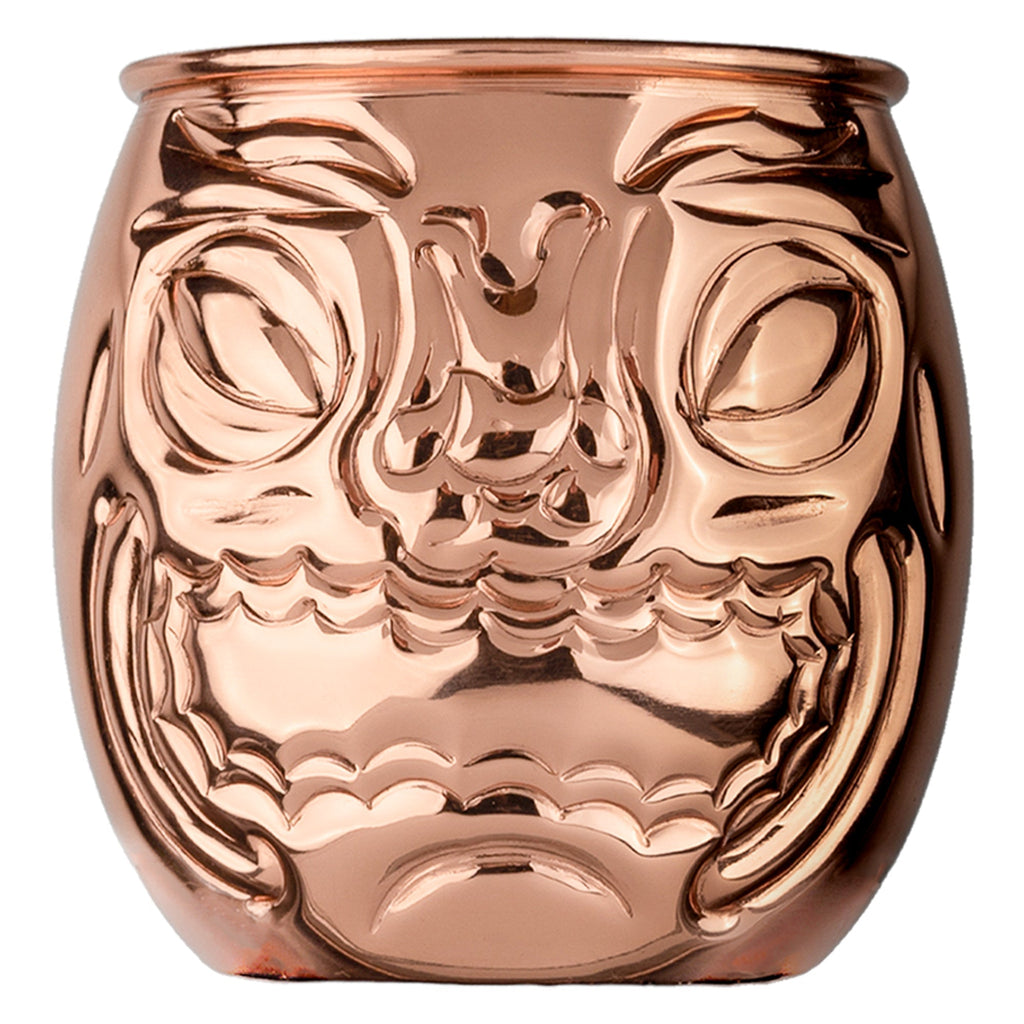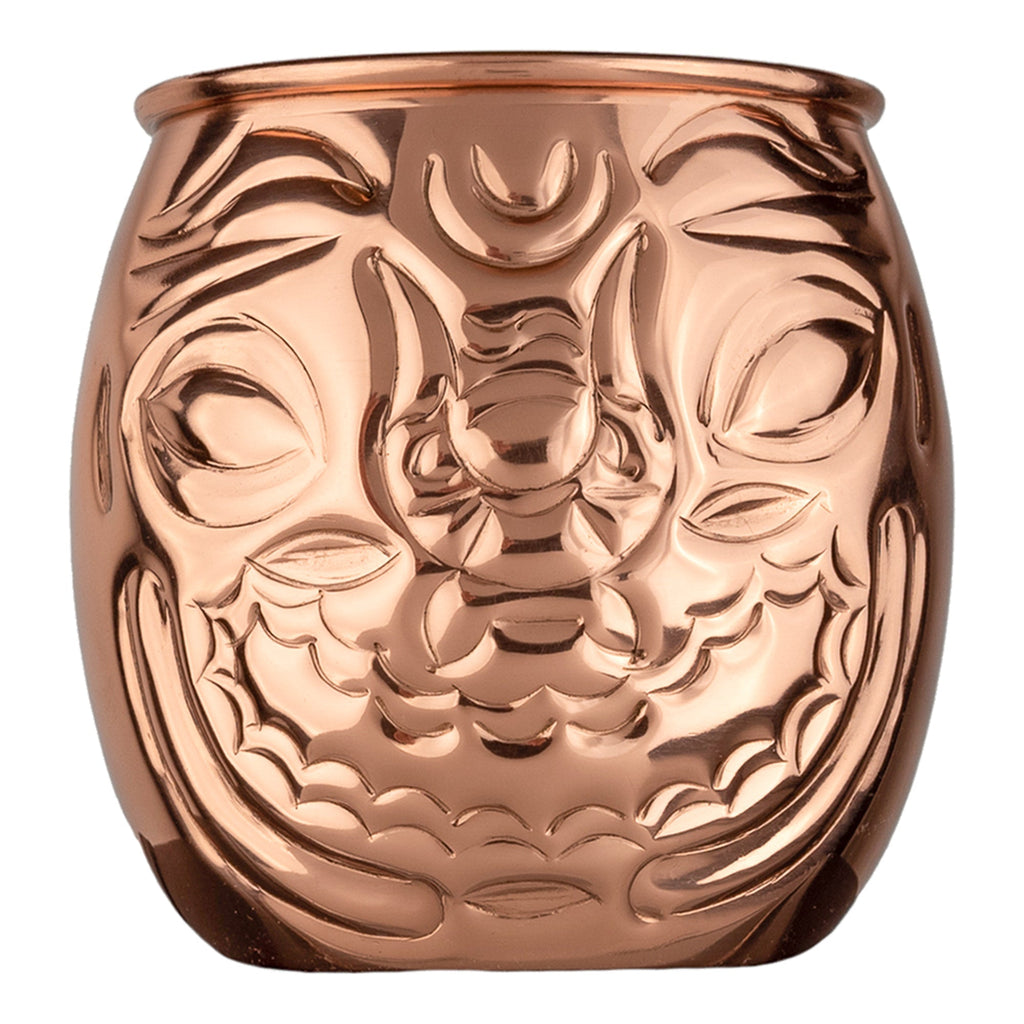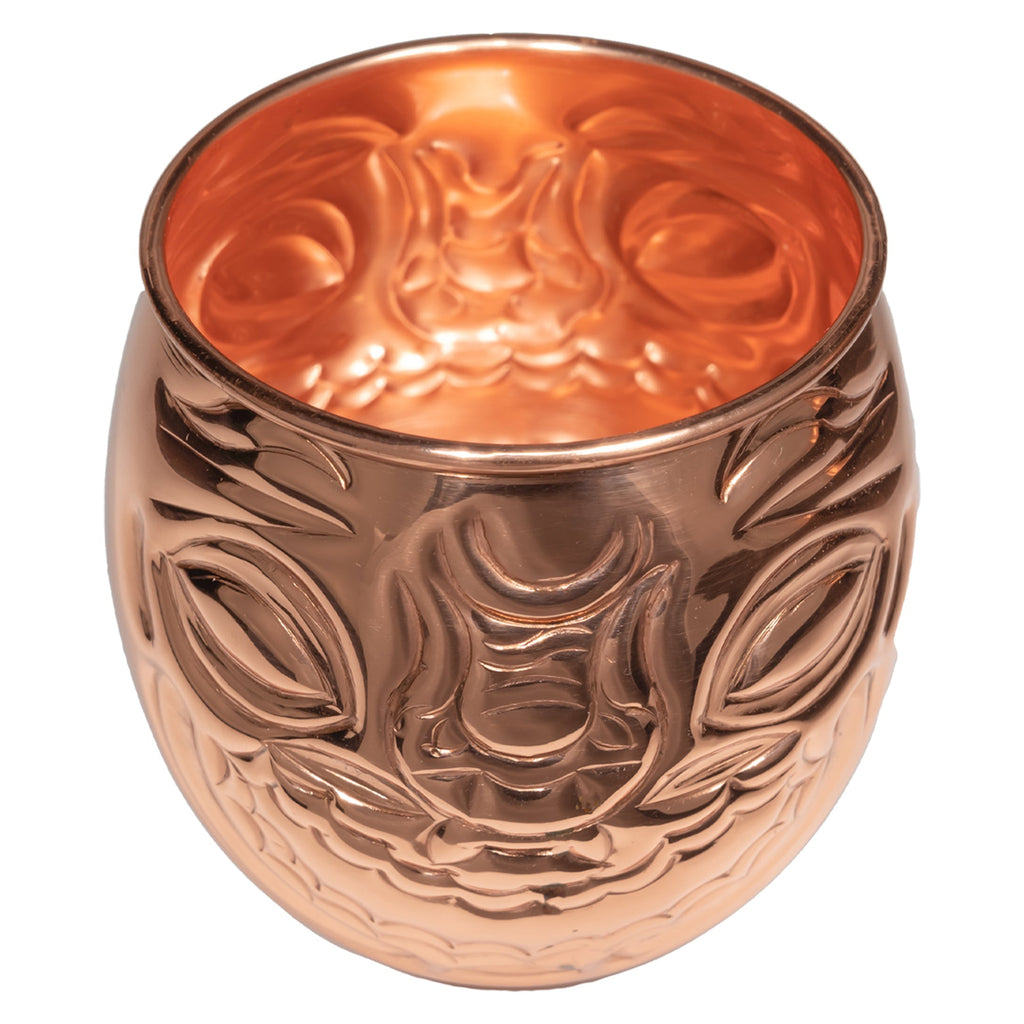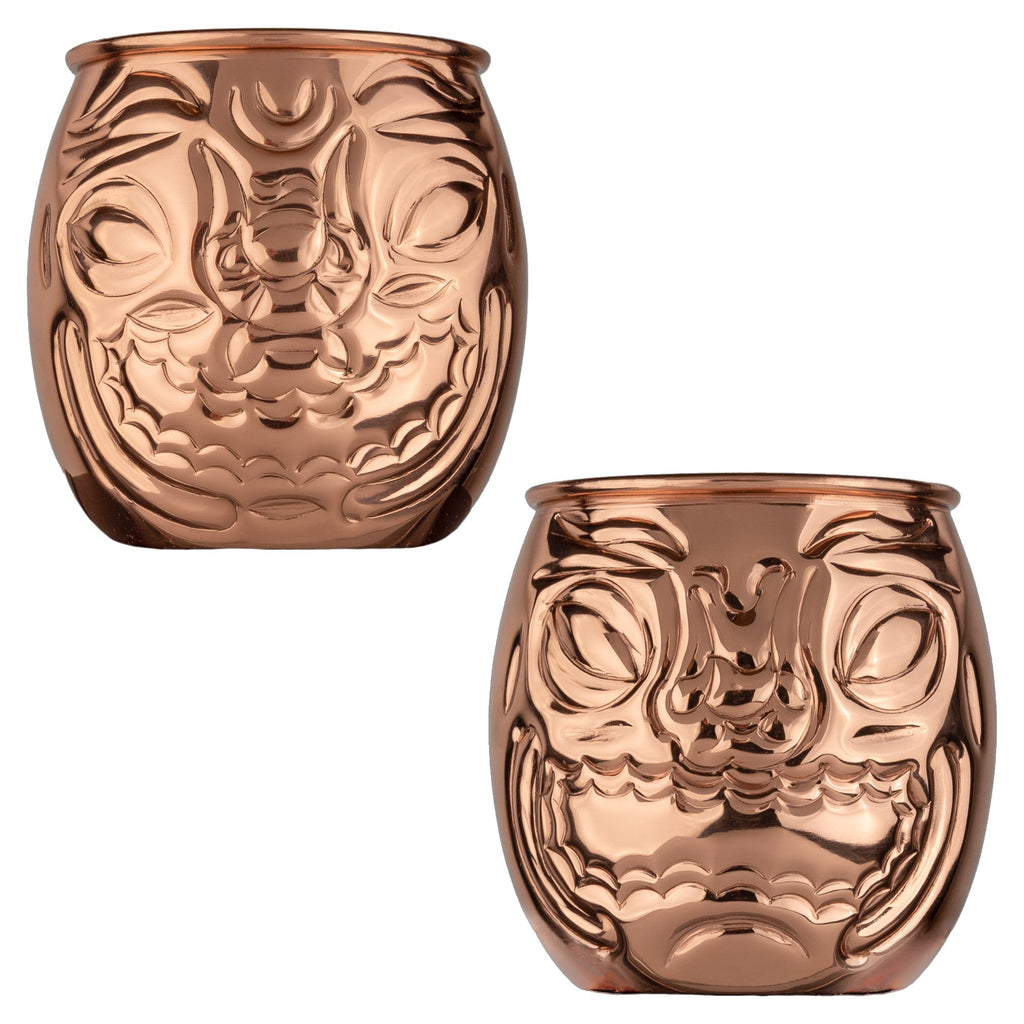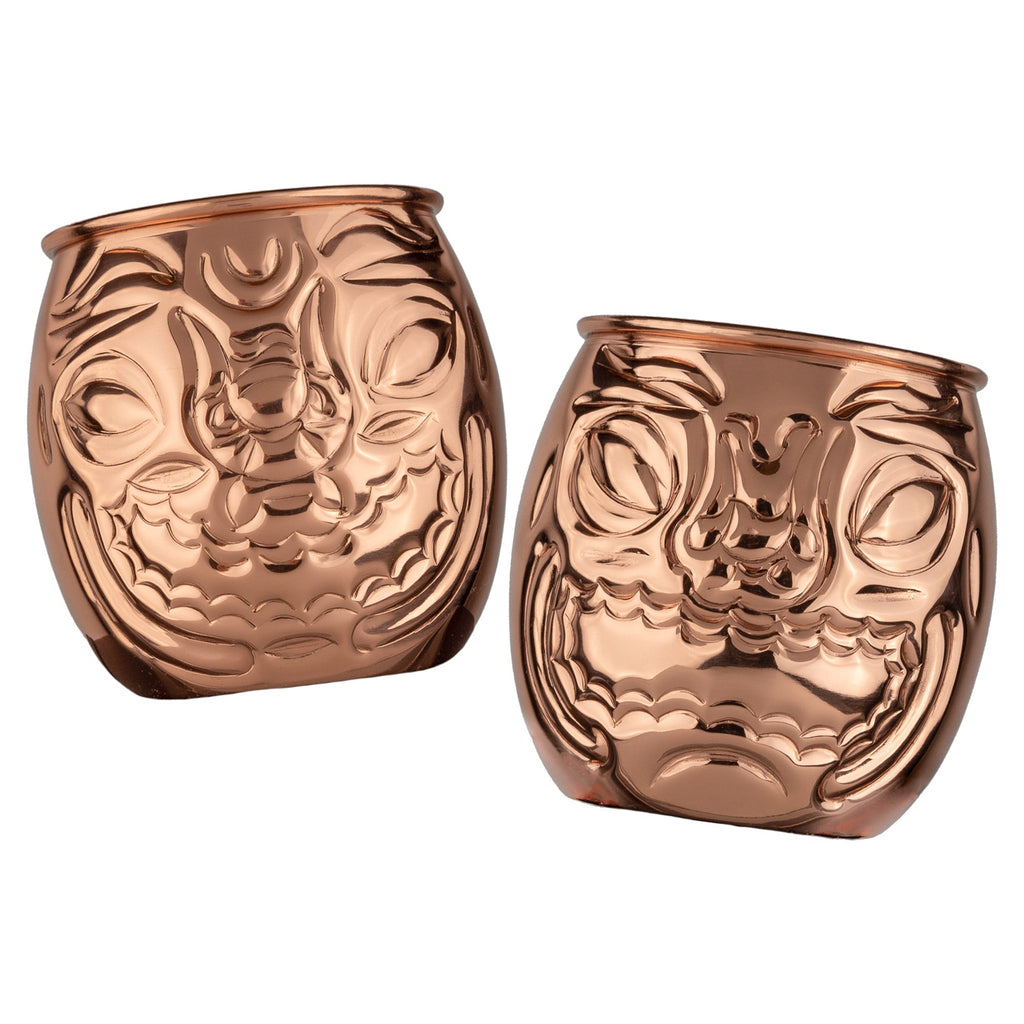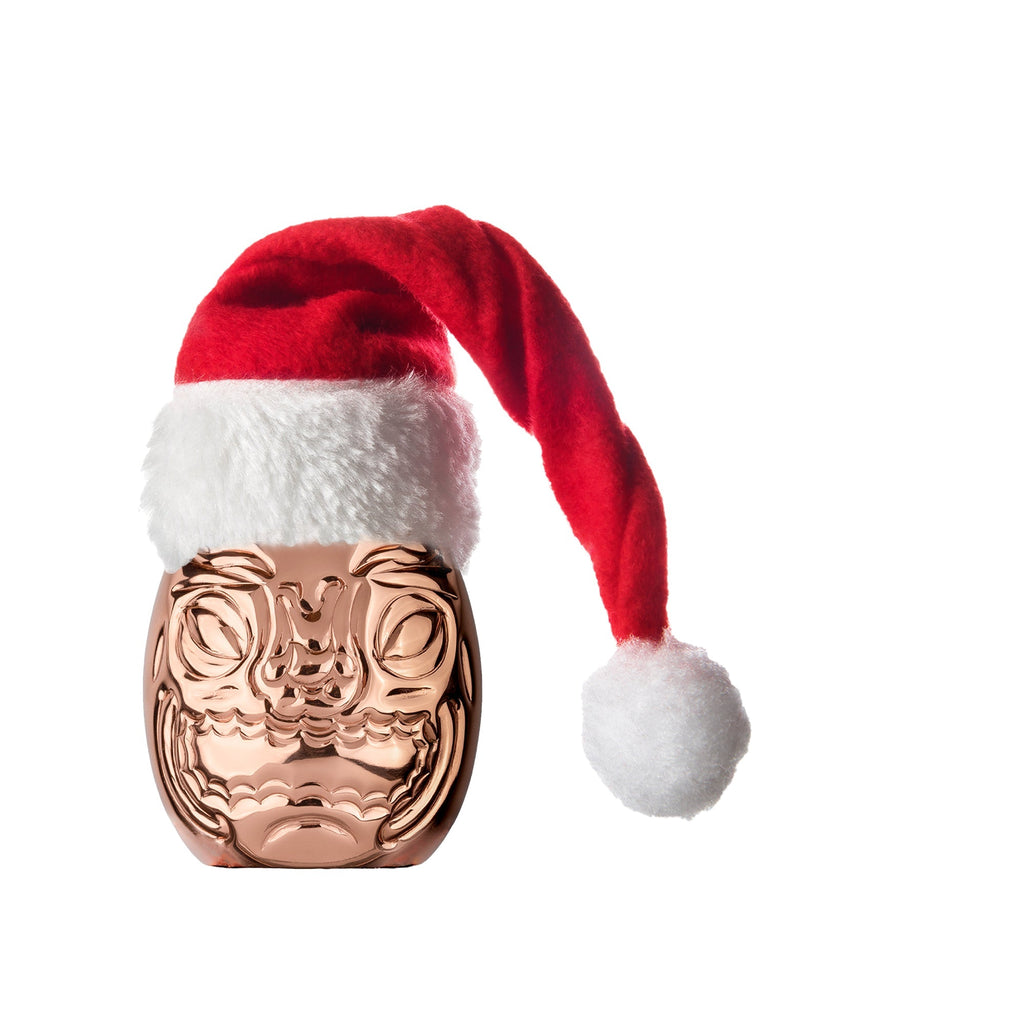 On Sale
Prince of Scots Happy/Sad Copper Barrel Tiki Mug
Tiki carving is one of the oldest art forms known to man. All original Tiki carvings are unique where the Happy Sad Tiki Face is unique to Polynesian and Hawaiian Tiki Culture.   
The spirit of old Hawaii lives on with Prince of Scots Forged from Copper Collectable Tiki Cups.  The Happy/Sad Copper Barrell Tiki Cup holds 16 ounces and sure to set the tone of our back-yard luau.
HAPPY/SAD TIKI– Unique and the first ever copper barrel tiki mug with keep tropical drinks frosty and cold! Each Mug is stamped with Prince of Scots Iconic Logo to certify the product as authentic. 
FORGED FROM PURE COPPER, hand sculpted, and hand polished. Slight imperfections may exist based upon the handcrafted quality.

 Happy Face on one side and Sad Face on the other. 
BARREL MUG stands at 4 Inches tall, holds 16 ounces, has lacquer coating to prevent tarnishing, and rolled lip. Hand Wash Only
COLLECT ALL Tiki God Mugs which come in a beautiful gift box to store with your collection or present as heirloom quality gift.
RAISE THE BAR on your Cocktail Celebrations with Prince of Scots Premium Barware.